Scholarship Reception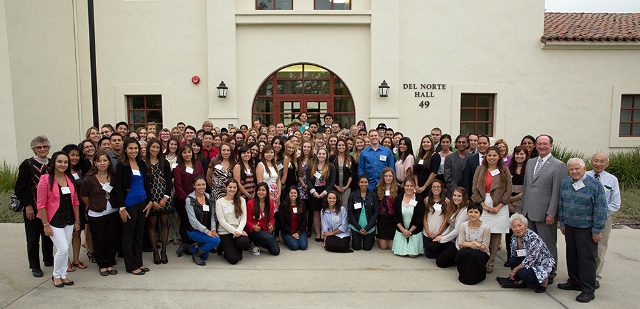 On Sept. 20 over 250 students, parents, and donors attended an event celebrating 2013-2014 scholarship recipients. CI awarded over 120 scholarships totaling $210,000. Some of the donors in attendance included Eugene Andreason, Neil Matsumori and Irene Yabu from Youth for Citizens, Stephanie Zierhut from Delta Kappa Gamma, Nancy and Carl Wesely for the Marie Wesely Nursing Scholarship, and Su-lin Rubalcava from County Schools Federal Credit Union.
Career Pathways Panel
On Sept. 25, Career Development Services and the Arts & Sciences Leadership Council hosted their first Career Pathways Panel. Attendees were provided with an opportunity to meet executive level professionals from local organizations across Ventura County in a discussion-panel forum. Panel members highlighted industry trends, networking techniques, and key strategies for career advancement.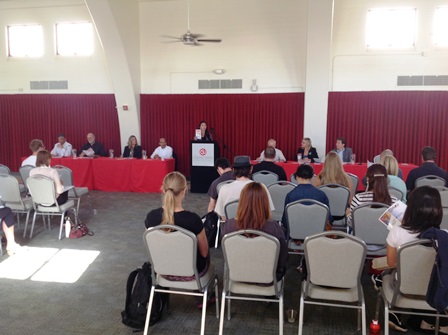 Featured Panel Members:
Diane McDaniel, Associate Director of College Editorial, SAGE Publications
Robert Parry – Former President/CEO, San Francisco Federal Reserve
Steve Brogden – Thousand Oaks Library Director
Venkat Yepuri – Head, Corporate Alliance Management, Amgen
Christy Weir – Ventura City Council Member
Ingvald Smith-Kielland – Director of Strategic Partnering, BMW Group DesignworksUSA
Jagmohan Bajaj – President, Teledyne Scientific
Return to the Table of Contents.
© Wavelength October 3, 2013