CI Police Officers To Receive Recognition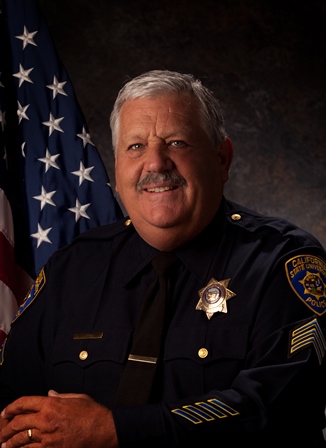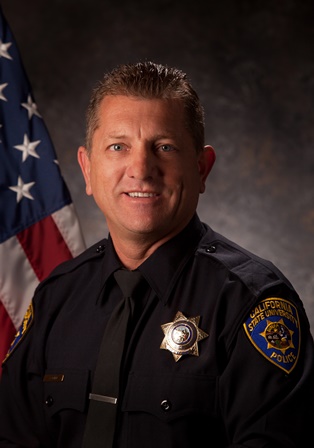 CI Police Sergeant Jeff Cowgill and Officer Steve Osman will be awarded the Peace Officer's Medal of Valor at a formal ceremony hosted by the Peace Officers' Association of Ventura County (POAVC) on Saturday, Oct. 12.
On March 16th, these officers were the first on the scene in responding to a 911 call for a serious shock/burn incident. Through their skilled and determined efforts prior to the arrival of fire and ambulance personnel, the injured man survived. Join us in thanking them for their dedication and service to our campus community.
For more information, contact Rachel Huff, Community Involvement & Crime Prevention Coordinator, at ext. 8880 or Rachel.huff@csuci.edu.
Energy Conservation at CI
CI has made great strides in the area of energy conservation. Some recent electricity-focused projects include new, more efficient lighting in Napa Hall, Energy-Star Benchmarking for use in the campus building portfolio through a student Capstone project, lighting upgrades along Santa Barbara Street, and the introduction of the United States Green Building Council's (USGBC) LEED Existing Building Operations & Maintenance (EBOM) program and CALGreen Analysis for campus buildings. Because of these and other conservation projects completed over the last four years, CI has been able to save approximately $600,000 per year in utility costs, and improve our energy savings by 28% since fiscal year 2008/09.
Energy conservation projects planned for the current academic year include the installation of high-efficiency exterior lighting on Chapel Drive, daylight sensors in Bell Tower, a partial LED retrofit of existing light fixtures, retro-commissioning of the Broome Library, and the development of a continuous commissioning program to be integrated with OPC's equipment preventive maintenance program.
CI's energy savings since 2008 are shown in Figure 1 below: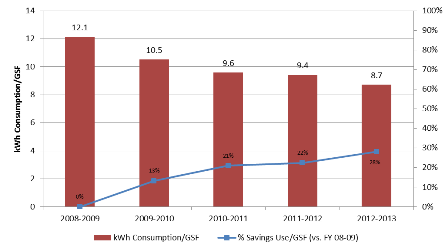 Figure 1: Electricity Use @ CI 2008-2012 in KWH/GSF
To connect with CI Sustainability, visit their webpage here.
For more information, contact Austin Eriksson, Sustainability Analyst, at ext. 3507 or Austin.eriksson680@csuci.edu.
Return to the Table of Contents.
© Wavelength September 19, 2013