Art with Impact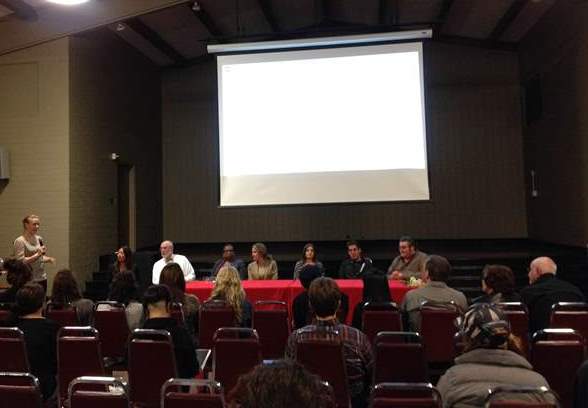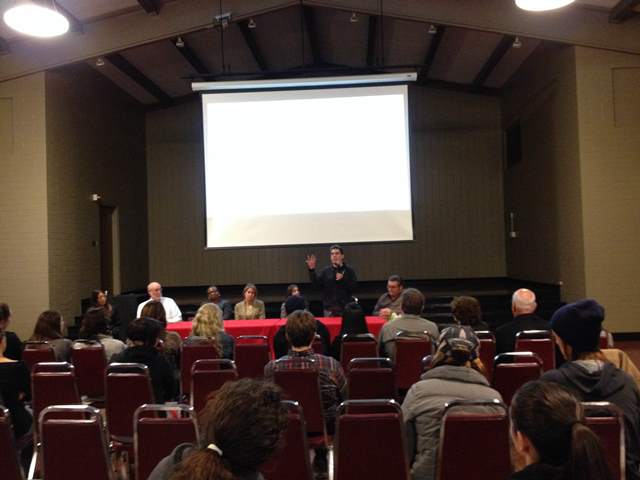 On Feb. 25, members of Psi Chi International Honors Society in Psychology, Psychology Club, the Psychology Program, HRE, Student Health Services, and the Center for Multicultural Engagement sponsored the Art with Impact event.  Over 100 attendees enjoyed films, dinner, and a panel discussion about how mental health issues affect the CI community.  The panel discussion included three CI students who shared their experiences of living with mental health issues and overcoming challenges to become successful students and role models.
For more information, contact Christy Teranishi-Martinez, Associate Professor of Psychology, at ext. 3311 or christy.teranishi-martinez@csuci.edu.
Discover CI 2014
On April 11 and 12, Fall 2014 applicants visited campus to explore academic programs and resources as part of the 2014 Discover CI event.  Potential incoming students were able to meet faculty within their major, take a tour of student housing,  explore the student services available on campus, and attend workshops about academic programs and financial aid and scholarships.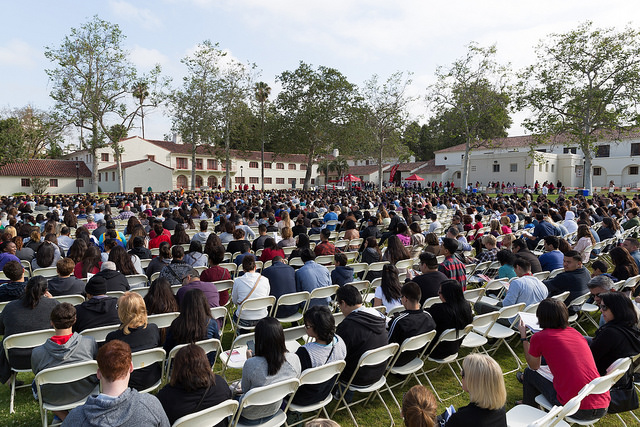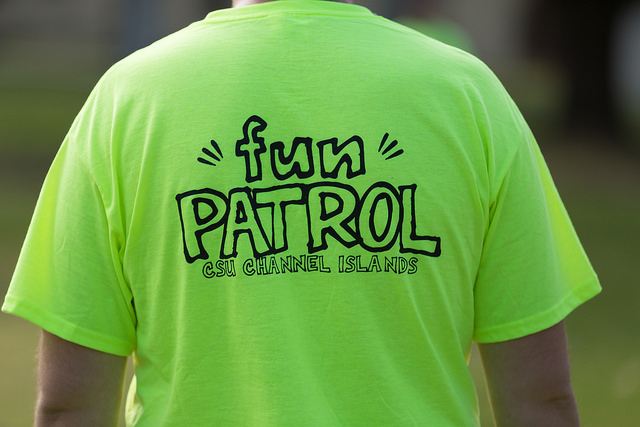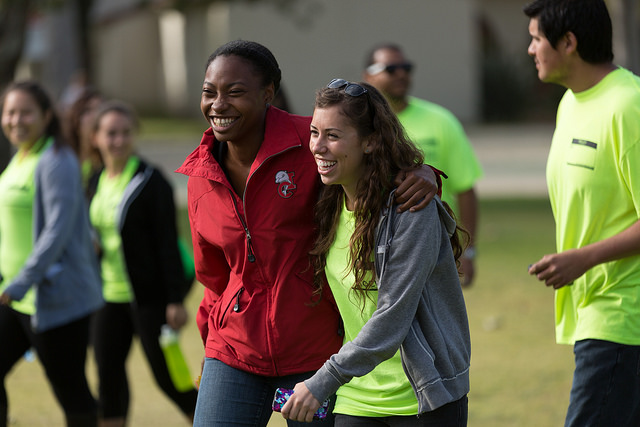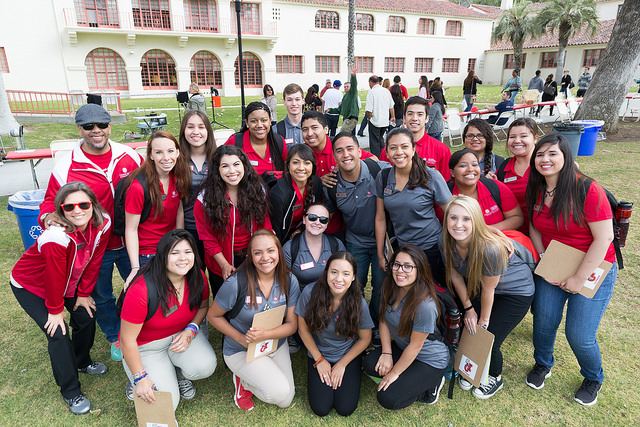 CI Teams continue strong showing in Corporate Games
Congratulations CI Paintball and Men's Softball teams for playing tough and winning SILVER!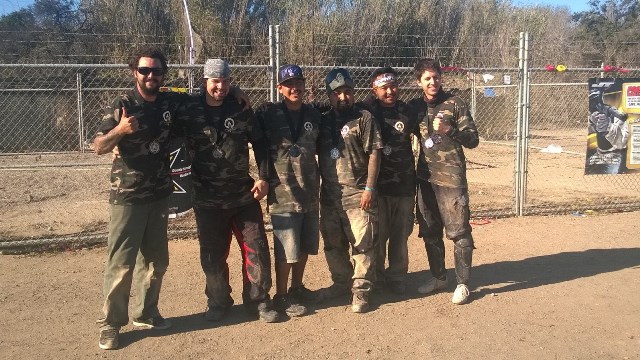 Kendon Carlson, Casey Waltrip, Jessie Gonzalez, Anthony Mestas, Jerry Fernandez, and Jonathan Neira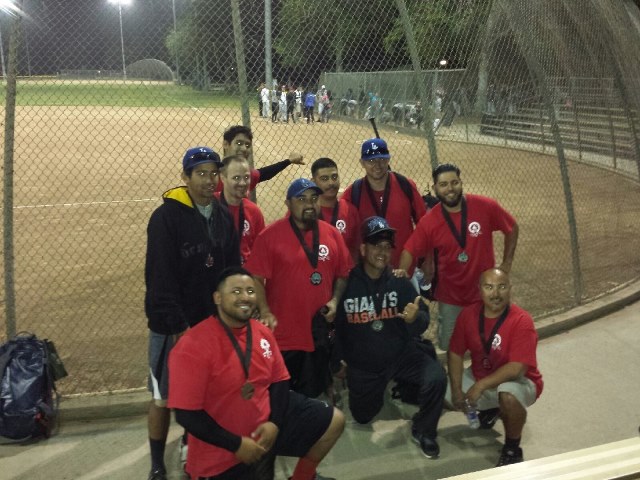 Anthony Mestas, Garrett Brownfield, Marc Dubransky, Jessie Gonzalez, Gustavo Gonzalez, John Whipp, Roberto Perez, Jose Guzman, Jess Padilla, Patrick Tafoya, Travis Thierry, Dale Velador (not shown- John Whipp and Garrett Brownfield)
Big thanks to CI Teams for Basketball, Bocce, 8-ball Billiards, Coed Softball, Darts, Table Tennis and 5K Run Team for great team participation and spirit.  Unfortunately, we forfeited Kickball, Dodgeball and Beach Volleyball, but we hope to get those teams going next year.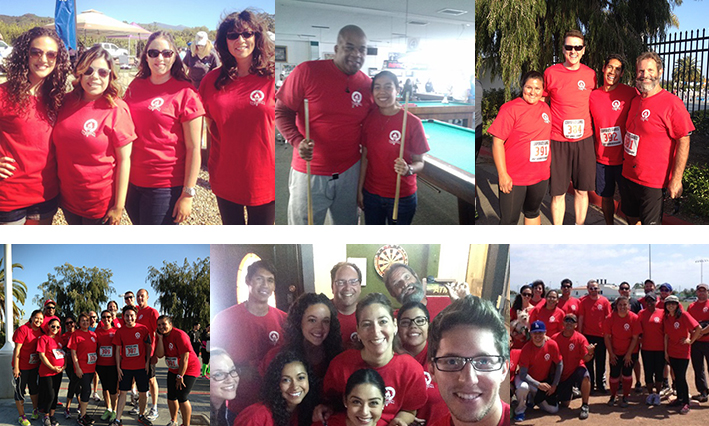 Upcoming Corporate Games events
No events on Easter weekend Fri-Sun
Weekend April 26 – Doubles Table Tennis, Horseshoes, Soccer, Team Tennis, 9-ball billiards
Week April 28 – Scrabble, Miniature Golf, Flag Football, Bowling, Team Tennis and MB2 Kart racing
Week May 5 – Golf, Dominoes, Texas Hold'em and Spades and Closing Ceremonies on Saturday May 10 at Harbor Cove Beach in Ventura, beginning at 9 a.m. Sand Castle building, Cornhole Tournament and Tug-O-War contests will be held. Awards Ceremony will take place at 2:30.
For more information, contact Joanna Murphy, Associate Director of Communication & Marketing and CI Corporate Games Coordinator at joanna.murphy@csuci.edu.
Return to the Table of Contents.
© Wavelength April 17, 2014