NCPEA Conference hosted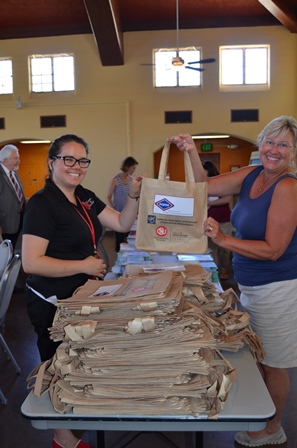 (Left) Erica Jimenez, CI School of Education (SOE) Faculty Support Coordinator, and (Right) Cynthia Coler, Director of Field Placement and Credential Services for the SOE, are shown preparing the registration bags for attendees of the 68th Annual National Council of Professors of Educational Leadership Conference held at CI on Aug. 5-9.  Over 255 attendees participated in the conference. The event was hosted by CI's SOE and NCPEA's California affiliate organization, CAPEA.
Dolphin Engagement Week draws a crowd at a variety of events held by New Student, Orientation and Transition Programs (NSOTP)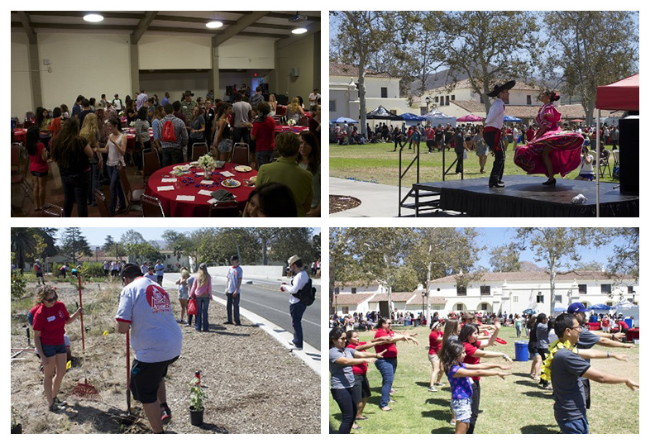 Dolphin Engagement Week was a huge success thanks to great participation from the CI Community. Events included Transfer Connections, Student Service Summit, Long Grade Creek Restoration, and the Welcome Celebration.
Ask Me Campaign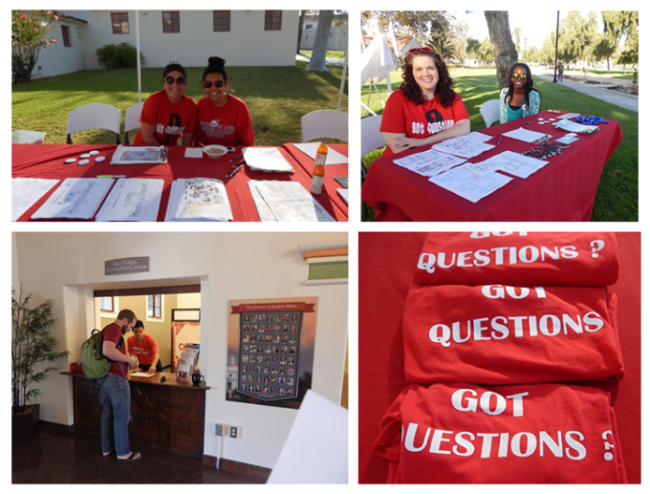 The Ask Me Campaign is held the first two days of the fall semester and servers over 1,500 students. 
Return to the Table of Contents
© Wavelength August 28, 2014