Save the Date!  Island View Orientation (IVO)
Mark your calendars for IVO this summer and consider reserving space early for the Marketplace. The Marketplace provides an opportunity to showcase your program or service to incoming students and their guests during lunch on the first day of each orientation. To sign up for the Marketplace, please visit https://cidsa.wufoo.com/forms/ivo-marketplace-2014/.
Transfer Orientation Date:
June 6 (Friday)
Freshman Orientation Dates:
June 19 & 20 (Thursday-Friday)
June 24 & 25 (Tuesday-Wednesday)
June 27 & 28 (Friday-Saturday)
July 1 & 2 (Tuesday-Wednesday)
Meet the 2014-2015 Orientation Leaders!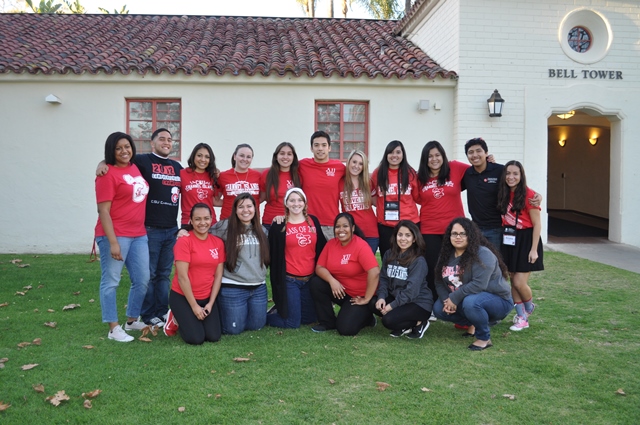 Top Row (l-r): Deja Simon, Alex Yepez, Shelby Mota, Kathryn Hawkins, Nazareth Bautista, Jeff Gonzalez, Shandi Strong, Andrea Naranjo, Cindy Martinez, Justin Gutierrez, and Briana Ramos
Bottom Row(l-r): Erika Landa, Sam Albert, Greta Huschle, Nayada Garcia, Margaret Roa, Monique Reyna
For more information about Island View Orientation and other New Student, Orientation and Transition Programs, please contact Kirsten Moss, Associate Director of Access, Orientation and Transition Programs at ext. 3156 or Kirsten.moss@csuci.edu.
Return to the Table of Contents.
© Wavelength February 27, 2014