Center for Community Engagement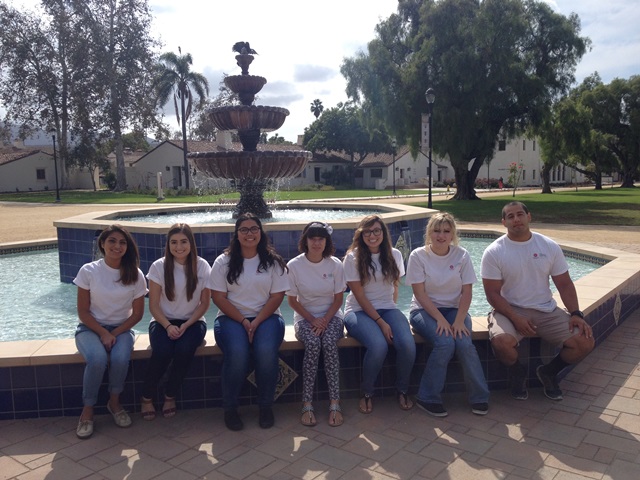 Meet the Center for Community Engagement's CI CORPS members, (from left to right) Karen Castaneda, Coraima Alfaro, Monica Alvarado Jessica Magana, Elizabeth Delgado, Madeline Molgaard & Sebastian Reyes. The CI CORPS program engages 10-12 students annually in intensive service at nonprofits, schools, & public agencies. CI CORPS members learn valuable work skills, earn money for education, receive leadership training, and develop an appreciation for citizenship. Thank you CI CORPS members for your service to our community!
For more information contact Pilar Pacheco, Managing Director, Center for Community Engagement, at ext. 8851 or pilar.pacheco@csuci.edu.
Ebola Preparedness
The CSU system-wide Risk Management team and Communications team have developed a website that provides a public statement on CSU preparedness for the Ebola virus, including a prohibition on campus-sponsored non-essential travel to countries where the CDC has issued a travel warning.
For more information, contact Student Health Services, at ext. 8828 or student.health@csuci.edu.
Plans for Student Housing Growth- Save the Date!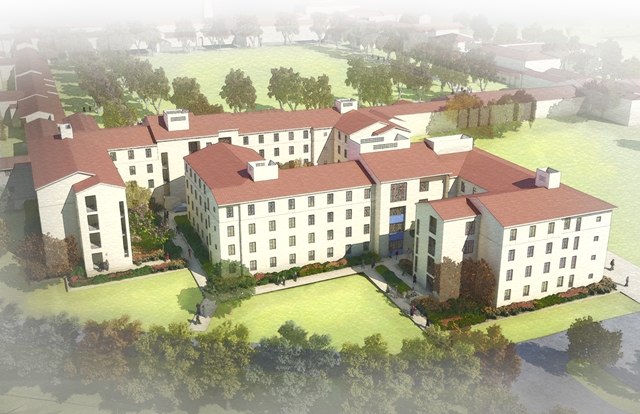 On Sept. 10 CI presented a proposal to build Phase III of student housing, Santa Rosa Village, to the CSU Housing Proposal Review Committee. This group reviewed our proposal and recommended the project for presentation and approval by the Board of Trustees at their November meeting. We envision this new facility as a vibrant community where 600 freshmen can live and learn together in an environment that promotes interaction and enhances the educational experience of our students.
Currently, Housing & Residential Education accommodates about 25% of our FTE, but as part of the campus growth plan, CI aims to provide a positive comprehensive residential experience for our students so that we can accommodate 30% of our FTE.
The project will be reviewed at the upcoming CSU Board of Trustees meeting in Long Beach on Nov.12-13. In anticipation of an approval, we are asking you to SAVE THE DATE for a Santa Rosa Village Groundbreaking – Nov. 24, at 11 a.m. on the lawn adjacent to Santa Paula Street at the southern end of campus. If this project receives approval from the Board next week, a more formal invitation will be sent to the campus community.
For more information, contact Cindy Derrico, Executive Director for Housing & Residential Education, at ext. 3344 or cindy.derrico@csuci.edu.
Return to the Table of Contents
© Wavelength November 6, 2014