Coffee with CI Police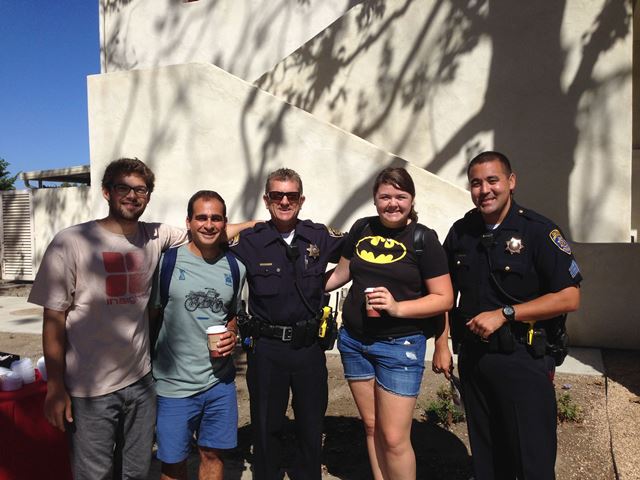 On Sept 18 from 9 to 11a.m., the CI Police Department, along with the ASI/Student Union, hosted free coffee in the Treehouse Courtyard. Almost 100 people stopped by to say hello and meet the officers present who included, Chief John Reid, Lt. Mike Morris, Sgt. Chris Jetton and Officer Steve Osman.
Sidewalk CPR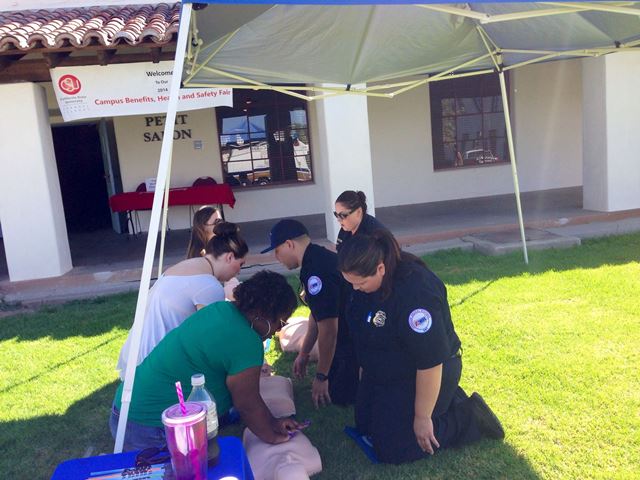 AMR/Gold Coast Ambulance held Sidewalk CPR sessions to CI on Sept 15. Over 60 people learned how to save a life with the two minute compression-only CPR training outside of Petit Salon.
Return to the Table of Contents
© Wavelength September 25, 2014