Fourth Annual CI Relay for Life Great Success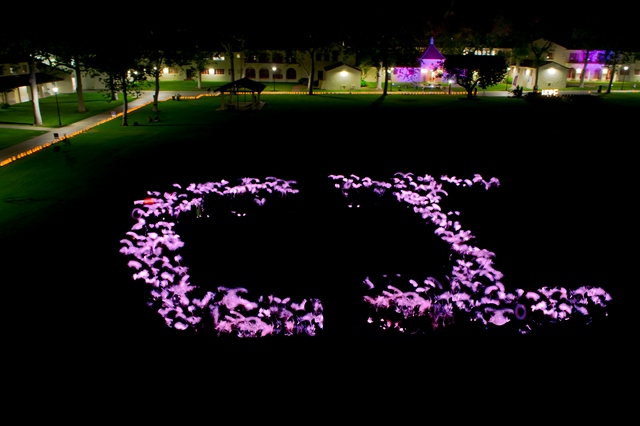 More than 316 participants and 24 teams raised over $23,000 – and more importantly awareness of issues surrounding cancer - at the 4th Annual CI Relay for Life held on March 27-28 in the South Quad, more than doubling participation from last year.
The tremendous success was due in large part to 2015 CI Relay for Life Chair Cicily Gardea, and committee members Frances Klingenberger, Jesse Molina, Heidi Proctor, Sami Motyl, Mari Hilliard, Alicia Milanowski, Dianne Wei, Courtney Ellis, Merissa Stith, Christine Thompson, Genesis DeLong, Dr. Susan Andrzejewski, Zach Ingram, Dr. Michael Gravagne CI Relay for Life Staff Chair, Jennifer Maravola, Deanne Ellison, Ed Lebioda, and Jennifer DaCunha ACS Staff Partner.
The committee wishes to express special appreciation to our sponsors, supporters, speakers and advocates: President Richard R. Rush, Dr. Wm. Gregory Sawyer, Vanessa Bahena, Jesse Molina, Raudel Banuelos, Linda Covarrubias, Dannie Fox, Jason Hughes and Facilities Services, Ray Porras, Zeta Pi Omega, Dave Nirenberg and Peter Maher of University Auxiliary Services, Inc., Berry Man Produce, Siblings Bakery, Supreme Bean Coffee, the students of Carden School, Cove Bookstore and Nancy Gill.
Interested in becoming involved in the 2016 CI Relay for Life? Contact Ed Lebioda at ext. 8547 or ed.lebioda@csuci.edu.
Graffiti Cleanup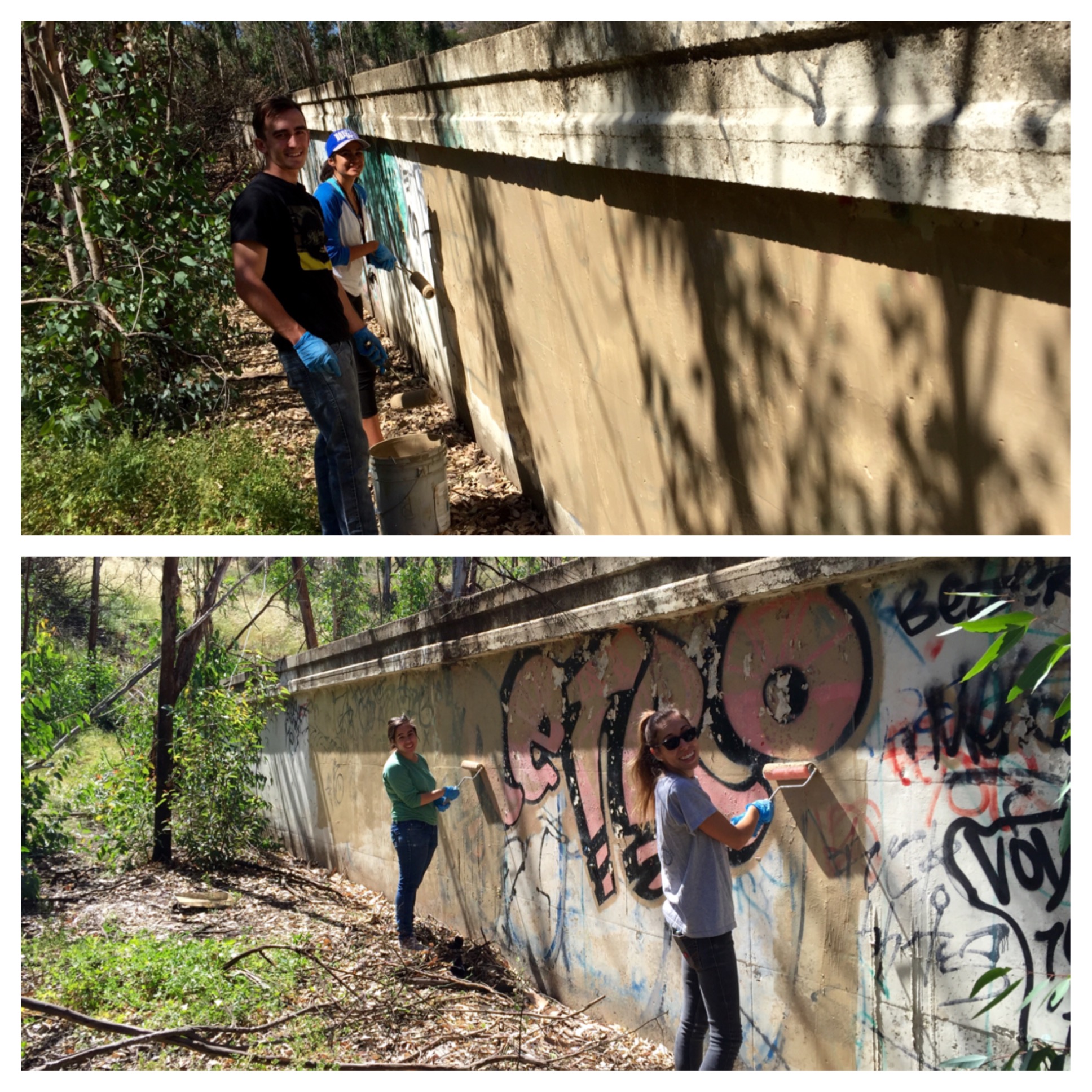 On Sunday, April 12, Rachel Wess, Baylee Gerardo, Jen Sedillo, and Patrick Nazeck participated in graffiti cleanup at CI. The group spent over 2 hours painting over graffiti that covered almost an entire building along Camarillo Street.
Career Fair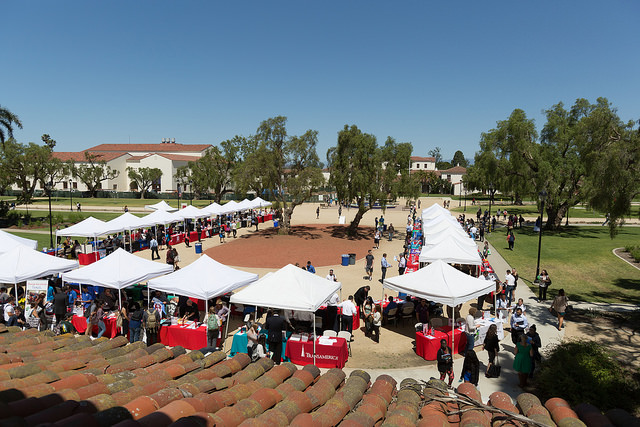 On Thursday, April 16, 87 local and regional organizations participated in the annual Career & Internship Fair at the Central Mall. The fair allows students to apply for internships and part-time or full-time employment openings and learn more about local employment opportunities.
Earth Day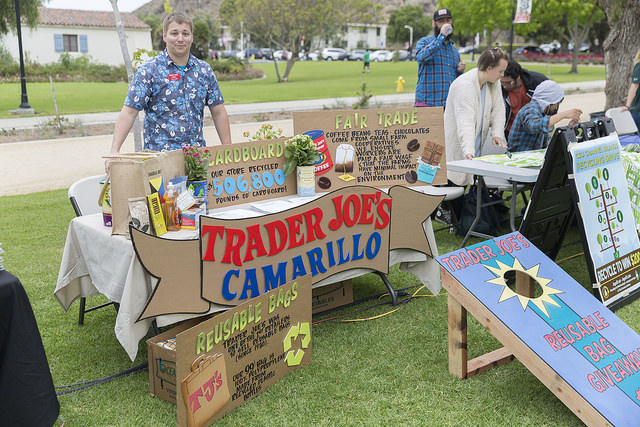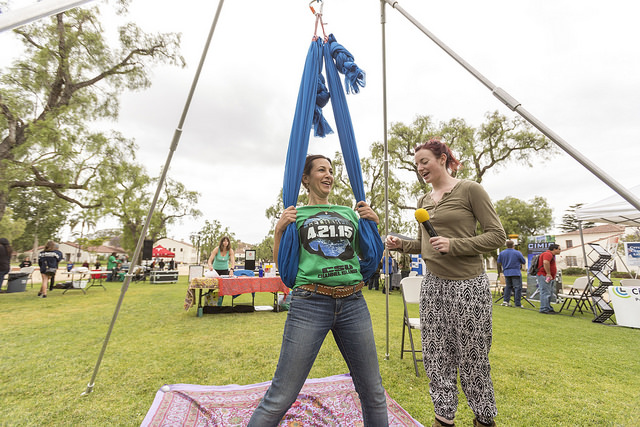 On Tuesday, April 21, the CI community celebrated Earth Day at the Central Mall. Activities included a bean bag toss, Henna tattoos, Scratch Food Truck, and an inflatable obstacle course and human bowling alley. Among the participants were Trader Joe's - providing reusable bags and free smoothies; and the Surfrider Foundation - spreading awareness about the importance of protecting our beaches and oceans.
Return to the Table of Contents
© Wavelength April 23, 2015