Corporate Games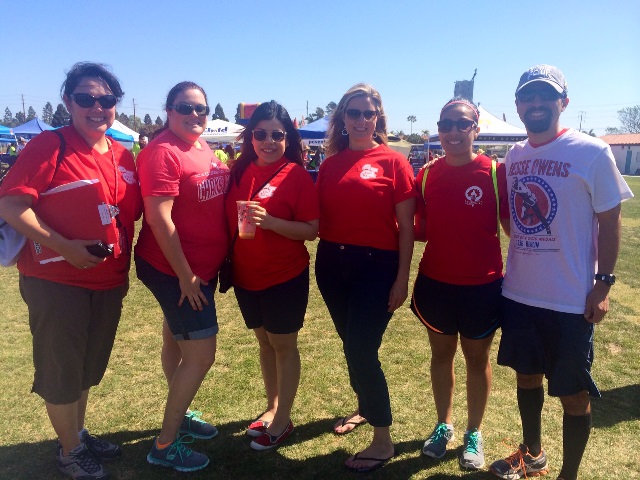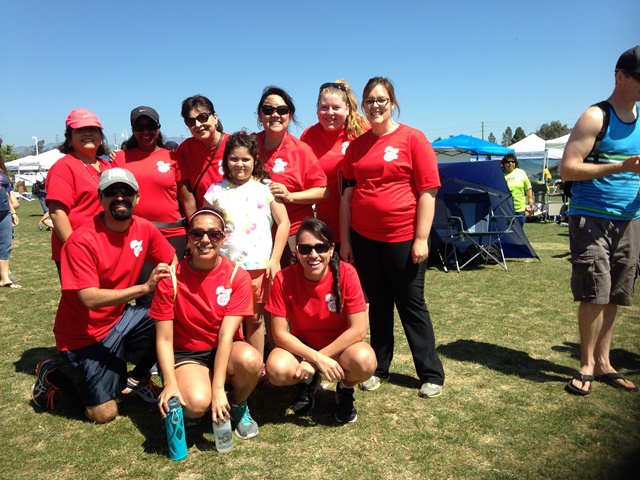 The City of Ventura's annual Corporate Games contest kicked off on Saturday, Mar. 28 with a Cornhole tournament and run/walk/jog at Ventura Community Park.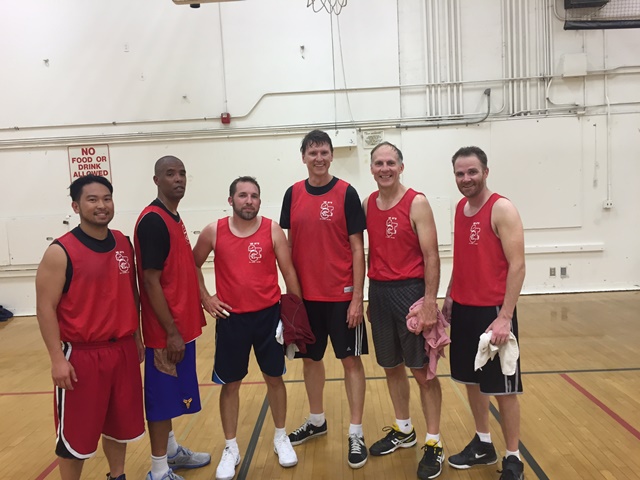 Participating in one of the first sporting events, the men's basketball team took on the County of Ventura on Monday, April 6. CI is participating in a number of events this year.
Light it up Blue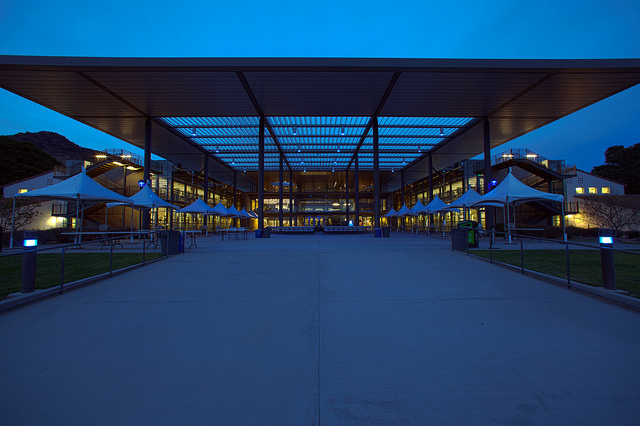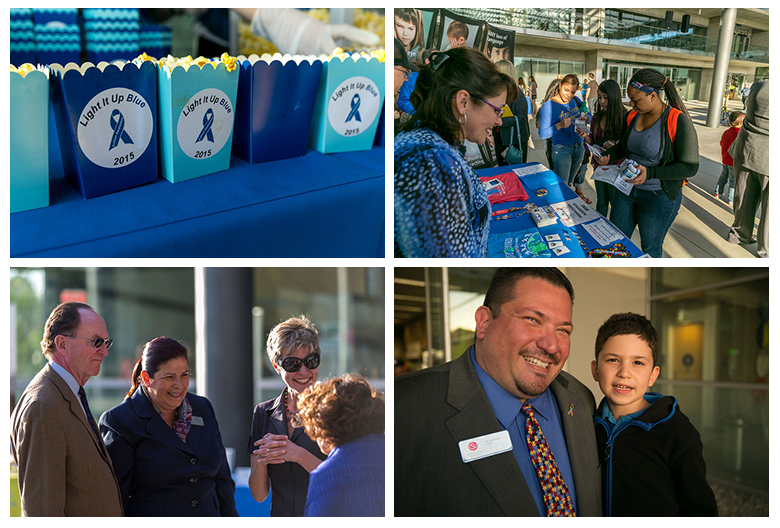 On Thursday, April 2, CI showed its support for World Autism Awareness Day by lighting the John Spoor Broome Library blue. The international goal is to shine a blue light on communities throughout the world to raise awareness and take action for autism. The evening also provided a community resource fair, musical entertainment by Rex Lewis-Clack, and speeches by students and parents living with autism.
Return to the Table of Contents
© Wavelength April 9, 2015