Coffee with CI Police – Feb. 12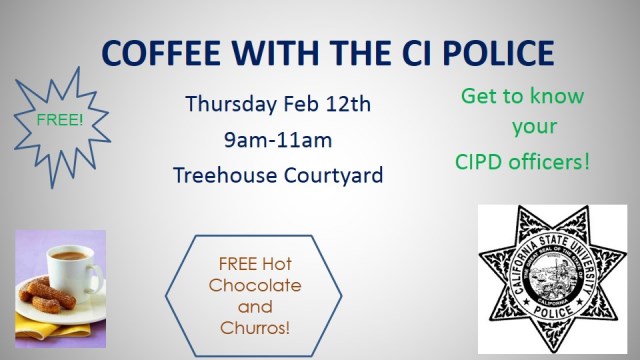 CI Police, Associated Students, Inc. and the Student Union bring you Coffee with CI Police, Thursday, Feb. 12 from 9 to 11 a.m. at the Student Union Treehouse Courtyard. It's a great opportunity to meet our CI Police officers, ask questions, and get to know the department that is here 24 hours a day/7 days a week looking out for the CI campus community. 

Free hot chocolate and churros will available.
For additional  information, contact Rachel Huff, Community Involvement Coordinator, at ext. 8444 or Rachel.huff@csuci.edu.
Economic Outlook Breakfast – Feb. 13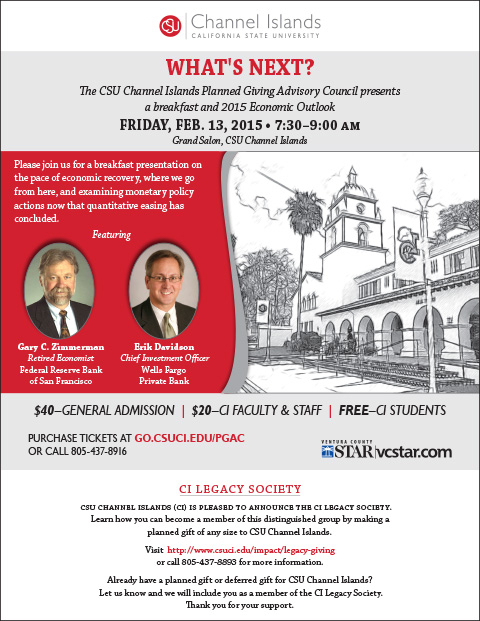 What's next for 2015? The CSU Channel Islands Planned Giving Advisory Council presents a 2015 Economic Outlook Breakfast Presentation with Gary C. Zimmerman, recently retired Senior Economist at the Federal Reserve Bank of San Francisco and Erik Davidson, Chief Investment Officer at Wells Fargo Bank.   Full event details are available. (PDF)
Tickets: General Admission- $40, CI Staff and Faculty- $20, CI Students are free to attend. You can call 805-437-8916 to RSVP.
For additional information, contact Alissa Larreta, Assistant Director of Advancement Events, at ext. 8916 or Alissa.larreta@csuci.edu.
A&FA Mentorship and Networking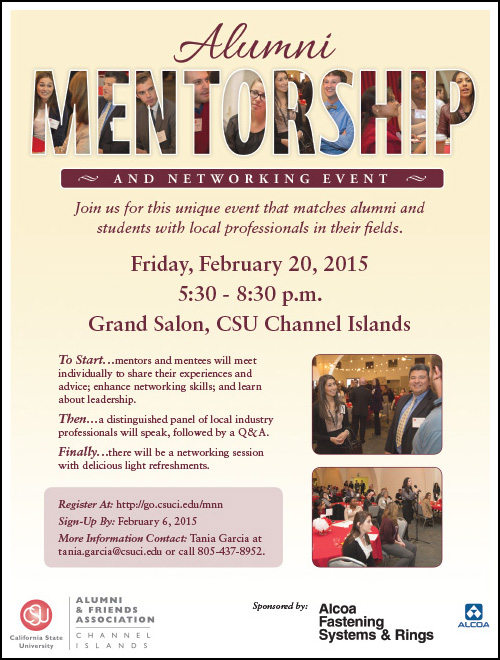 Night – Feb. 20
Join us on Friday, Feb. 20 from 5:30 to 8:30 p.m. in the Grand Salon for the Alumni & Friends Association Mentorship and Networking Night. This unique event will match alumni and students with local professionals in their field. 
RSVP now.  Light refreshments will be served.
For additional information, contact Tania Garcia, Director of Development, Alumni Relations, at ext. 8952 or Tania.garcia@csuci.edu.
R.A.D. for Women - Feb. 24 & 26 & March 3 & 5
Could you effectively defend yourself if attacked?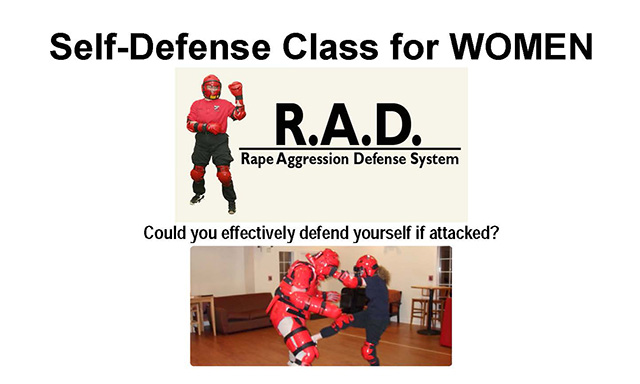 R.A.D. (Rape Aggression Defense) is the largest women's self-defense training program in the country, being taught by more than 350 universities and municipal law enforcement departments nationwide. 

The CI Police Department will be offering R.A.D. classes throughout the year for CI students, staff, and faculty. The next class will be held on Feb 24 & , 26 and  March 3 & 5,  from 6 to 9 p.m. This is a 12-hour class (3 hours each day) and participants must attend all four sessions to complete the program. Class size is limited, so sign up now at the CI Police Department, Placer Hall. A $20 fee will be collected at the time of registration, which will be fully refunded upon completion of the course.

For  additional information, contact Rachel Huff, Community Involvement Coordinator, at ext. 8444 or Rachel.huff@csuci.edu; or rad@csuci.edu.
Relay for Life - March 27 & 28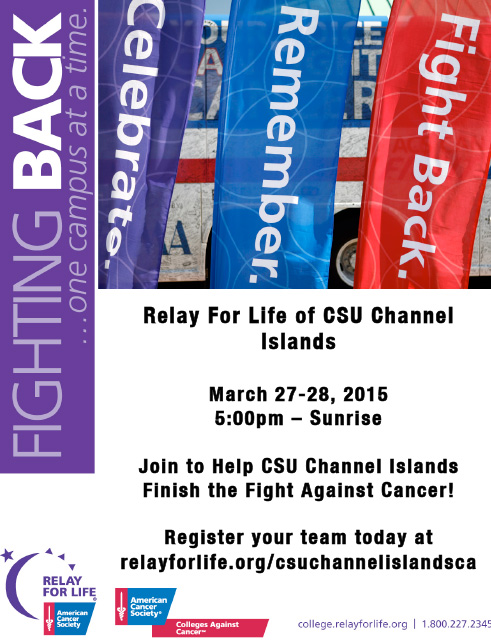 Sign up now to be part of our fourth-annual CI Relay for Life
Whether it is through a friend, colleague, family member, or our own personal experience, we all have been touched by cancer in some way. All CI students, faculty and staff are encouraged to be part of the 2015 CI Relay for Life beginning at 5 p.m. on Friday, March 27 until sunrise on Saturday, March 28 in the South Quad.

To register a new team, become a team member, register as a survivor, donate money or to volunteer to plan or work at the event contact: CI Relay for Life 2015 Event Chair Cicily Gardea cicily.gardea247@myci.csuci.edu.

Sign up online.
For additional information, contact Jennifer DaCunha, at 805-665-3616, jennifer.dacunha@cancer.org or visit www.relayforlife.org/csuchannelislandsca.
Return to the Table of Contents
© Wavelength January 29, 2015