Measles Update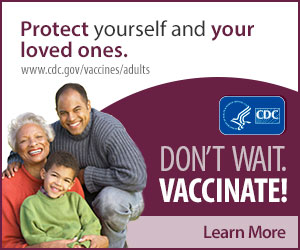 The University continues to work closely with the Ventura County Public Health Department to respond to a case of measles reported the week of Jan. 19 by a CI student who lives off campus.
Measles is a contagious airborne virus (www.cdc.gov/measles/), which spreads by infected individuals through sneezing and coughing. However, the disease is preventable and CI students are required to provide proof of immunization no later than their second term of enrollment unless they have a waiver for reasons of health, religious or personal belief.
You may be at risk of developing measles if you have never had the disease or have not received two doses of the measles vaccine. More than 95% of the people who receive a single dose of MMR (measles, mumps and rubella) will develop immunity to the three viruses. A second vaccine does give immunity to almost all of those who did not respond to the first dose.
Measles symptoms include a fever that is 101 degrees or more, cough, runny nose or red eyes, with or without a rash, and usually begin 8 to 12 days after exposure, but can also occur up to 21 days after exposure.
Students, faculty or staff who are not feeling well, should not attend classes or come to the campus until they are well. Anyone with symptoms of measles should contact their local healthcare provider or Ventura County Public Health at 805-981-5201. CI students who live on campus should isolate in their room and immediately notify their Resident Assistant.
Campus updates on the measles and a list of frequently asked questions are available at www.csuci.edu/cialert/updates/measles.htm
Nominate an Outstanding CI Leader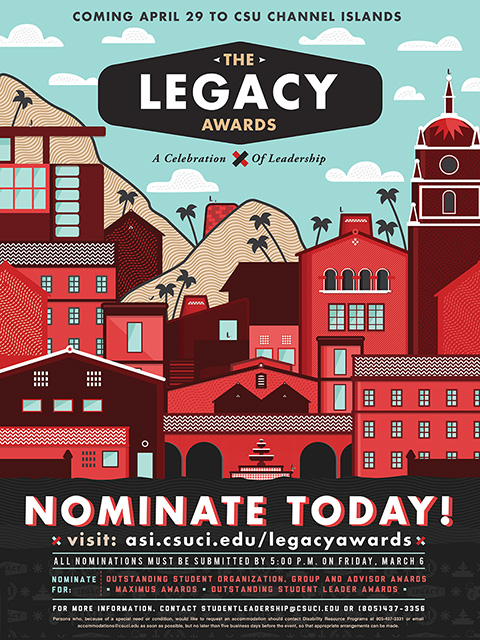 Do you know an outstanding CI student, faculty member, staff member, administrator, or student organization? Nominate them for an award today at http://asi.csuci.edu/legacyawards.htm.

Hosted through a collaboration between Associated Students Inc. and Student Leadership Programs, The Legacy Awards: A Celebration of Leadership is CI's premiere recognition of students, student organizations, faculty, staff and administrators who live the University mission through a commitment to student-centeredness, service, community and individual development.

Starting in 2014-2015, the first annual Legacy Awards will present both the Maximus Awards and the Student Leadership Awards in one ceremony and one nomination form will be used for all awards. As both awards celebrate leadership and contributions to CI through different lenses, it is a natural collaboration that aims to keep each award distinct yet highlight how complementary and indispensable they are to each other.

Recognition Categories
Maximus Award (student, faculty, administrator or staff)
Outstanding First Year Student Leader Award
Outstanding Sophomore Student Leader Award
Outstanding Junior Student Leader Award
Outstanding Senior Student Leader Award
Outstanding Student Organization Advisor Award
Outstanding Student Organization Award
Outstanding Student Group Award
Nominations must be submitted by March 6 no later than 5 p.m.
For more information, contact Genesis DeLong, ASI Assistant Director, at ext. 2038 or genesis.delong@csuci.edu; or visit http://asi.csuci.edu/legacyawards.htm.
Island View Orientation
It's almost time to welcome a new group of students to our Dolphin family! Mark your calendars for the 2015 Island View Orientations (IVO) and look for information in the coming months, including reserving your space at the Marketplace. The University Marketplace provides a great opportunity to showcase your club or organization and introduce your program to first-year students. Participants will have a table to staff and display their information.
Freshman Orientation Dates:
June 18 & 19 (Thur-Fri)
June 23 & 24 (Tue-Wed)
June 26 & 27 (Fri-Sat)
June 29 & 30 (Mon-Tue)
Transfer Orientation Date:
For additional information, contact Ariana Robles, Coordinator of First Year and Transition Programs, at ext. 3172 or ariana.robles@csuci.edu.
Read any good books lately?
The Campus Reading Celebration is a shared learning experience for the entire campus. Please consider nominating a favorite book or author to visit campus next fall by contacting Matt Cook at matthew.cook@csuci.edu. Last year, students nominated and voted for Luis Urrea's "By the Lake of Sleeping Children."
For additional information, contact Matt Cook, Librarian, at ext. 3653 or matthew.cook@csuci.edu.
Proposals for the annual Social Justice Conference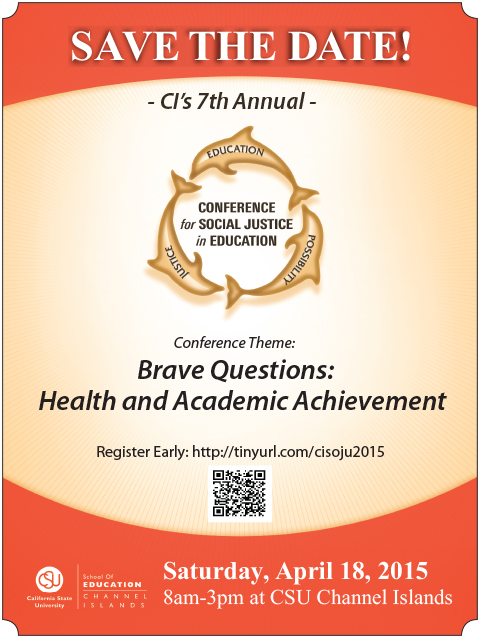 CI will be holding the 7th Annual Conference for Social Justice in Education on Saturday, April 18 in the Grand Salon and Del Norte Hall from 8 a.m. to 3 p.m. Individuals from the campus community interested in presenting their research, sharing your project, or telling your story to help develop this year's conference theme, "Brave Questions: Health and Academic Achievement," are invited to submit their proposals no later than Monday, Feb. 16. Proposal guidelines are available at http://education.csuci.edu/justice-conference/proposal-info.htm
For additional information, contact Marilyn Medina, Administrative Support Assistant, at Marilyn.medina@csuci.edu or ext. 3593.
Corporate Games Sign-Up Extended to Feb. 12
We are continuing to accept sign-ups for CI faculty and staff interested in participating in the City of Ventura Corporate Games (CG).
To view a listing of events and tentative dates and locations, email joanna.murphy@csuci.edu with your event selections and to receive waiver forms. Once waivers are completed and rosters are formed, information will be emailed to each team and practices/meetings can begin. Final bracketed schedules will be released early March by the City of Ventura.
Save the date – Mar. 28 – Corporate Games Opening Ceremonies has moved to Ventura Community Park this year. Corporate Gamers, families, and friends are invited to take part in free activities like Family Float in the Ventura Aquatic Center, interactive activities for kids and adults, police and fire demonstrations, and more. The Corn Hole tournament, Office Olympics and Run/Walk/Jog events for the Spirit Award will also take place, so let's get those participation points!
For additional information, contact Joanna Murphy, Associate Director of Communication & Marketing and CI Corporate Games Coordinator at joanna.murphy@csuci.edu.
Return to the Table of Contents
© Wavelength January 29, 2015