CI Alumni Come Together to Build Student Scholarships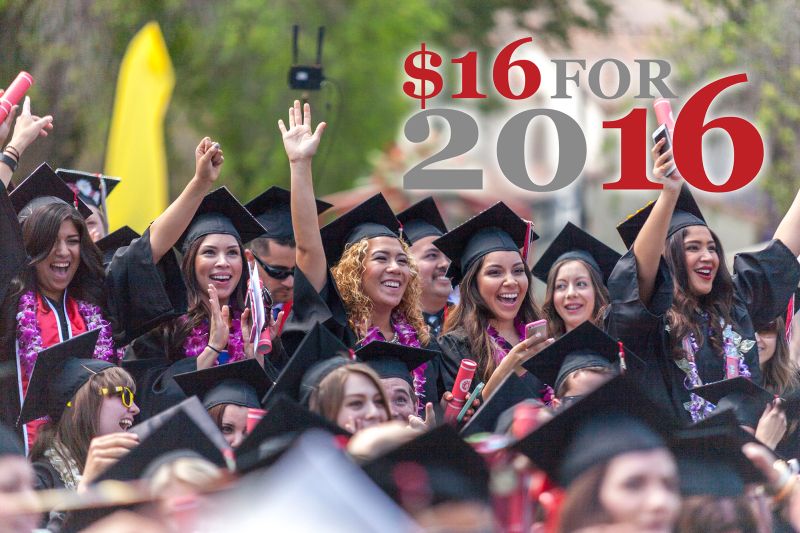 Last year CI alumni raised over $40,000 for student scholarships by coming together with over 500 smaller gifts in the $15 for 2015 program. Your CI Alumni & Friends Association (A&FA) is now announcing the launch of this year's alumni giving program, $16 for 2016. A&FA has already received gifts ranging from $1 all the way to $1000 from graduates of all class years and majors.
This year's goal is to reach 696 alumni donors and over $60,000 in funds for the Endowed Scholarship Fund. And if you need a little encouragement, please view this fun video of President Rush and Vice President for Student Affairs, Wm. Gregory Sawyer.. 

For additional information, please contact Steven Guetzoian, Specialist, Alumni Engagement & Annual Fund at 805-437-3622 or steven.guetzoian@csuci.edu.
Return to the Table of Contents
© Wavelength February 18, 2016