First Year Experience Team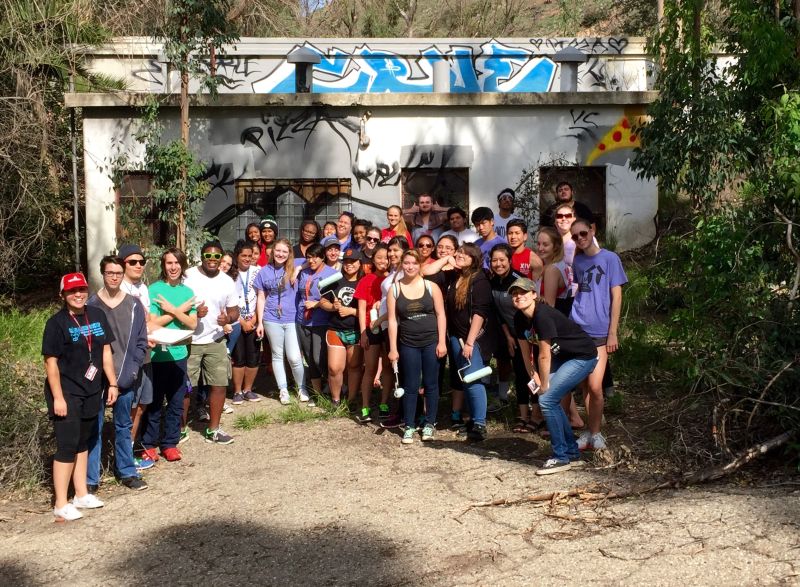 In February, the First Year Experience (FYE) team joined CI Police officers to remove and paint over graffiti at the CI Pump House. The FYE team is comprised of first year CI students who share similar interests and take similar classes and was designed to ensure a seamless transition into college life.
Newest CI Police Officer Sworn In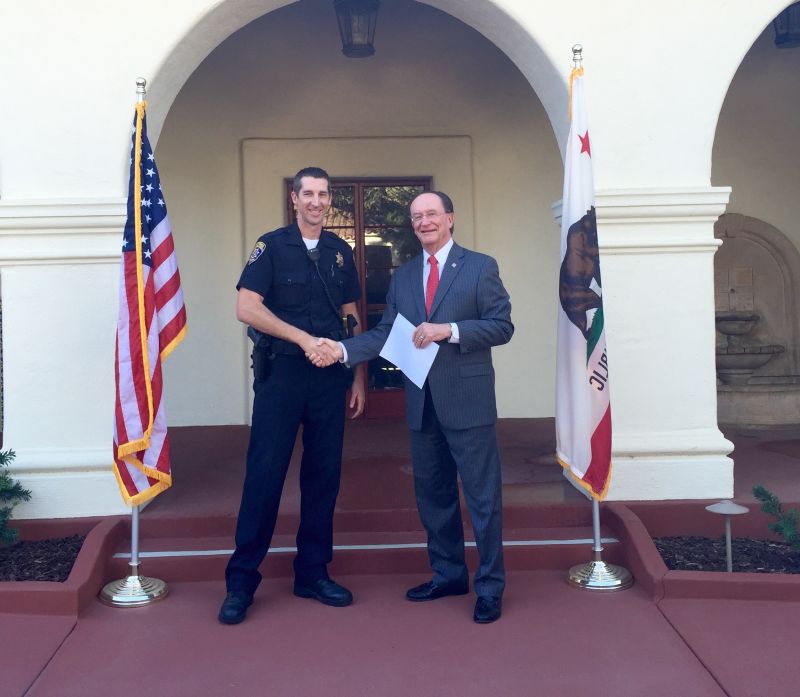 The CI Police Department welcomed Police Officer Wesley Johnson to campus with President Rush administering the Oath of Office last month in the President's Courtyard. Officer Johnson comes to CI from the Santa Barbara Sheriff's Department, having served as a deputy and general assignment detective since March 2004. He earned his Bachelor of Science degree in Psychology from California Lutheran University and his Masters in Criminology, Law and Society from University of California at Irvine.
Alumni Mentorship and Networking Night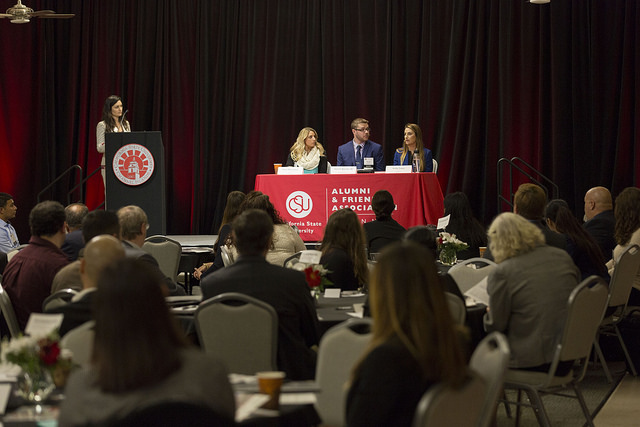 On Feb. 20 CI alumni and students gathered with local professionals for a night of mentorship and networking.
Return to the Table of Contents
© Wavelength March 3, 2016