Sea Lions Say: Art Art – April 22
An opening reception for the exhibit called "Sea Lions Say: Art Art" will be held Saturday, April 22 from 3 to 6 p.m. at Napa Gallery. The exhibit includes artwork from 300 CSUCI students and will be on display through May 12 at Napa Hall.
The annual student art exhibit is the grand finale of the semester with more than 1,000 pieces of art in all sorts of media, including painting, sketching, sculpture, photography digital and video art.
For more information, contact the Art program at 805-437-2772 or art@csuci.edu.
College Night at the Getty – April 24
The CSUCI Museum course (Art/Bus/Educ 434) is collaborating this semester with The Getty Museum to plan, develop and organize their annual College Night on Monday, April 24. Students in this interdisciplinary course have been working diligently to make this event a night to remember for all majors on campus as well as other colleges including UCLA, USC, CSUN and many more in the Los Angeles and Ventura areas.
We will be celebrating the Getty Museum's astounding art collections and provide guests with free food and beverage, music, and games. All CSUCI students are invited to attend this free event. We encourage students to carpool to The Getty Museum.
Full details are available on the flyer. (PDF, 1.2MB)
For more information contact Irina Costache, Professor of Art, at 805-437-8993 or irina.costache@csuci.edu.
CCE Celebration of Service – May 4
The Center for Community Engagement (CCE) invites you to attend the 2017 Celebration of Service on Thursday, May 4 from 11 a.m. – 1:30 p.m. in the Grand Salon.  This event honors student, community partner and faculty service-learning and community engagement efforts. A poster session from 11 a.m.-Noon will highlight several service-learning projects and research, with an awards luncheon directly following from Noon-1:30 p.m.
If you plan to attend, please RSVP at: http://go.csuci.edu/cce.
For more information, please contact Pilar Pacheco, Managing Director, Center for Community Engagement at 805-437-8851 or pilar.pacheco@csuci.edu.
Wine & Brews at the Barn – June 15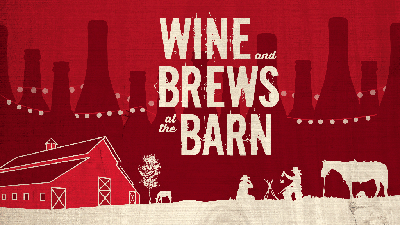 Join your Alumni & Friends Association for a wine and beer tasting experience on Thursday, June 15 from 5:30 – 8 p.m. at the Camarillo Ranch. Enjoy tastings from Alexander Valley Vineyards, Institution Ale Co., and Lori's Original Lemonade, plus delicious appetizers and a raffle.
Tickets are on sale now at go.csuci.edu/wine. All proceeds from the event benefit the Alumni & Friends Endowed Student Scholarship Fund.
For more information contact Steven Guetzoian, Specialist, Alumni Engagement & Annual Fund, at 805-437-3622 or steven.guetzoian@csuci.edu.
Return to the Table of Contents
© Wavelength April 20, 2017