CI Corporate Games (CI CG) team competition continues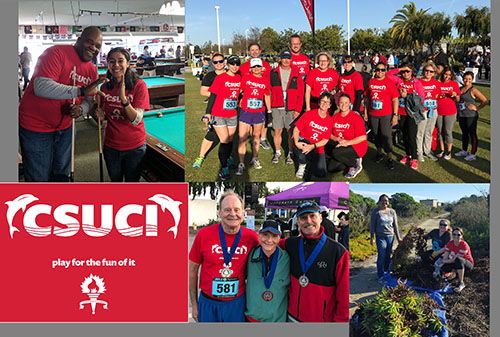 CI CG continued strong in events over the past two weeks including table tennis, billiards, 5K, darts and golf. Congratulations to Tom Schmidhauser, Caroline Doll and Bill Kupfer, who were awarded gold, bronze and silver respectively at the 5K run at Ventura Community Park.
Play continues through May 6 in kickball, horseshoes, miniature golf, coed- and men's softball, team tennis, 9-ball billiards, flag football, bowling, paintball, lazertag and table games (speed Scrabble, Dominoes, Spades and Texas hold'em).
Event schedules - Team Sideline; Closing Ceremonies at Harbor Cove Beach.
For additional CI CG information, contact Joanna Murphy, CI CG coordinator at ext. 8915 or joanna.murphy@csuci.edu.
EOP End of the Year Banquet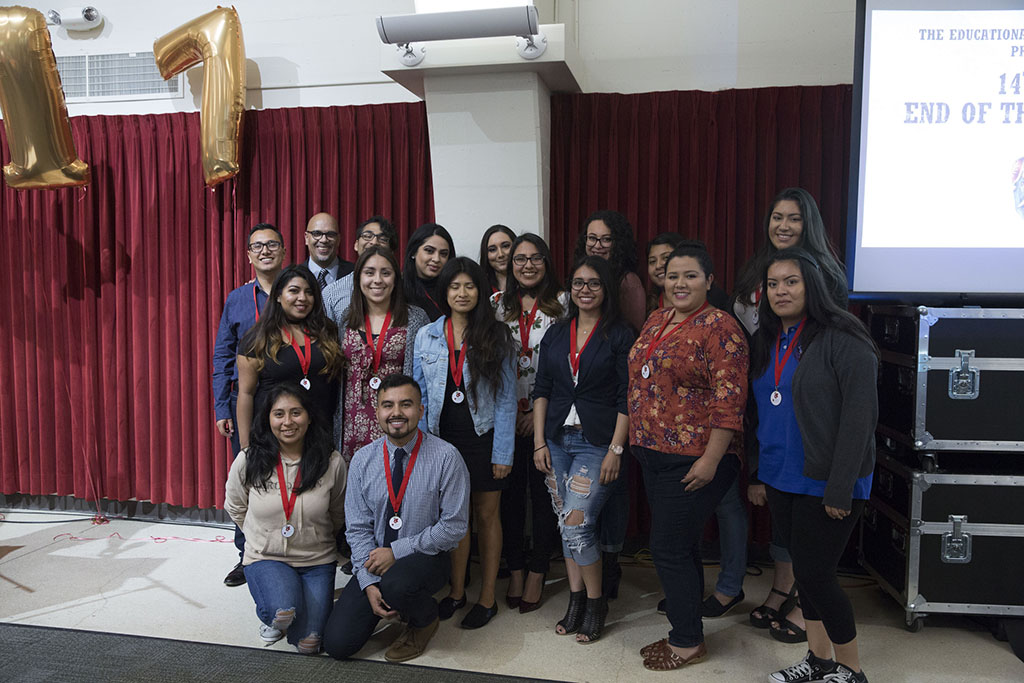 Educational Opportunity Program's Annual End of the Year Banquet.
National Public Safety Telecommunicators Week
Chief John Reid presents Amanda DeZevala with the Lynn Rice Dispatcher of the Year Award during National Public Safety Telecommunicators week.
International Day of Sport for Peace and Development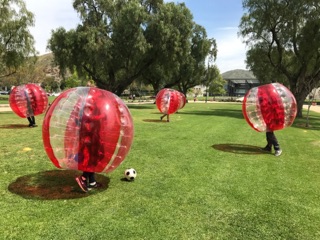 Students celebrated the International Day of Sport for Peace and Development.
Return to the Table of Contents
© Wavelength April 20, 2017