Grad Fest dates set; Volunteers still needed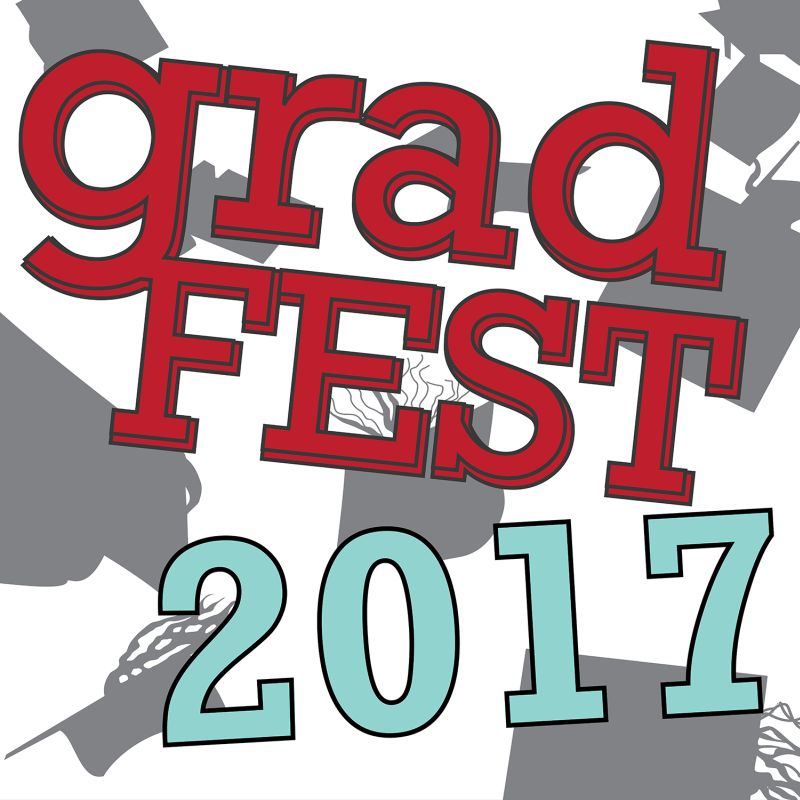 Grad Fest is your "one stop shop" for Commencement, where you can buy your cap and gown, pick up day-of parking permits, have pictures taken, purchase announcements, RSVP for Commencement, join the Alumni & Friends Association, speak with Career Services, take care of last minute records issues, be part of the Commencement "thank you" video, and so much more! Learn more at gradfest.
Grad Fest will be held on:
CSUCI – Wednesday and Thursday, March 8 & 9 from 11 a.m. to 6 p.m. in Grand Salon
Goleta* – Friday, March 10 from 4–7 p.m.
Thousand Oaks* – Saturday, March 18, from 10 a.m. to 1 p.m.
All students are welcome to attend Grad Fest at CSUCI.
*Goleta and Thousand Oaks dates are open to students at corresponding campuses. Services vary by location.
Volunteers still needed - Please sign up here if you would like to volunteer at Grad Fest.
For more information contact Steven Guetzoian, Alumni Engagement & Annual Fund Specialist, at 805-437-3622 or steven.guetzoian@csuci.edu.
Safe Spring Break: Fun in the Sun! – March 14 & 15

Wellness Promotion & Education invites you to participate in CI's Safe Spring Break on Tuesday, March 14 and Wednesday, March 15, from 10 a.m. - 1 p.m. at the Central Mall.
Safe Spring Break is an exciting two-day event intended to bring awareness to the CI community on ways of having a fun and safe spring break. There will be free giveaways, outdoor yoga, raffle prizes, and much more.
For more information contact Ana Tougas, Administrative Assistant, Wellness Promotion & Education, at 805-437-3502 or ana.tougas@csuci.edu.
Digital Redlining Talk – March 14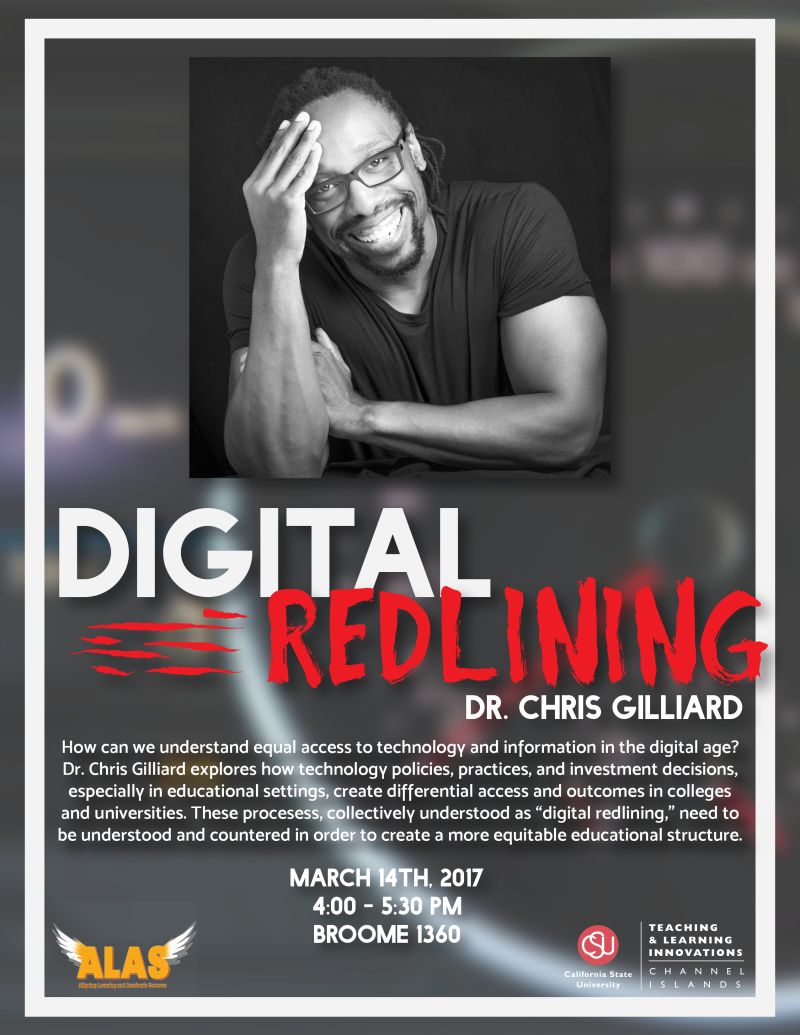 How can we understand equal access to technology and information in the digital age? Join us for a presentation on technology in education on Tuesday, March 14, from 4 to 5:30 p.m. at the Broome Library, Room 1360.
Chris Gilliard explores how technology policies, practices, and investment decisions, especially in educational settings, create differential access and outcomes in colleges and universities. These processes, collectively understood as "digital redlining," need to be understood and countered in order to create a more equitable educational structure.
Co-sponsored by Teaching & Learning Innovations and Project ALAS.
For more information contact Kristi O'Neil Gonzalez, Instructional Technologist, at 805-437-3936 or Kristi.oneilgonzalez@csuci.edu.
Leadership Dinner – April 20
Join us for the 13th Annual Business & Technology Partnership Leadership Dinner on April 20 from 6 to 9:30 p.m. at the Westlake Village Inn. The following individuals will be honored:
Lon Morton as Business Leader of the Year
Jeff Green as Technology Leader of the Year
Nitika Parmar as Faculty Leader of the Year
Five Student Scholarship Recipients
CI alumni and faculty may purchase tickets for $75; individual tickets are $150 per person. Click here to RSVP.
Full details are available on the flier. (PDF, 561KB)
For more information contact Cathy Sanchez, Development Administrative Assistant, at 805-437-3701 or Catherine.sanchez@csuci.edu.
Return to the Table of Contents
© Wavelength March 2, 2017