Overview of Lean Six Sigma
Lean refers to a collection of principles and methods that focus on the identification and elimination of non-value added activity (waste) in any process. Six Sigma is a method utilized to reduce variation in a process.
When taken together, Lean Six Sigma provides a structured way to improve the overall performance of an organization by helping it become more efficient while at the same time improving the quality of products and services. Lean practices improve safety, increase quality, increase morale and decrease costs, all while ensuring customers are satisfied. Lean Six Sigma not only has positive effects on business outcomes, it positively affects people by engaging them in improving the way they work.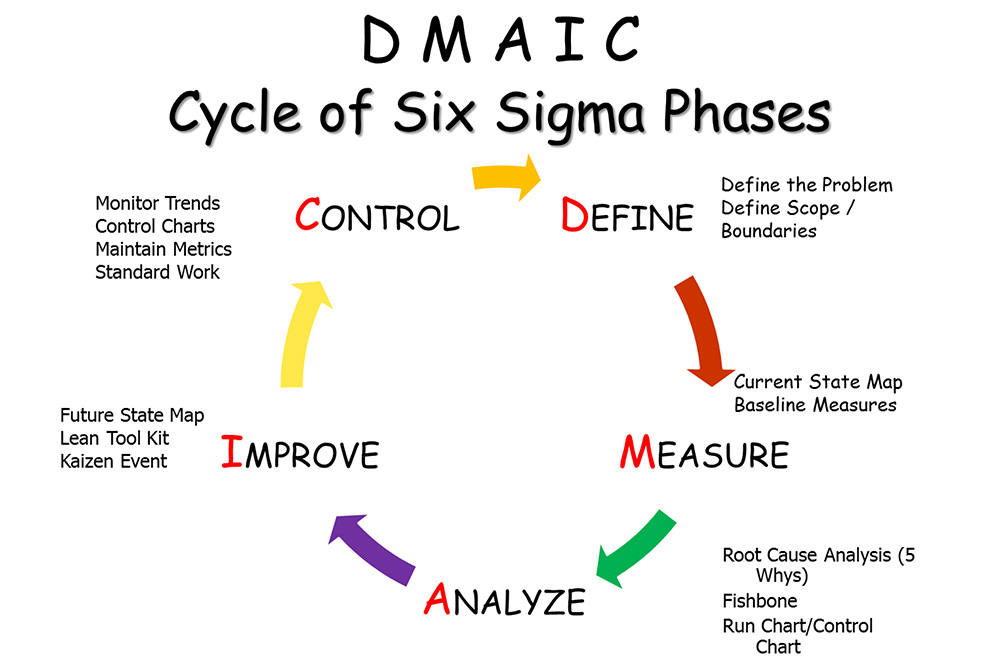 The process improvement methodology behind Lean Six Sigma is referred to as the DMAIC. DMAIC stands for Define, Measure, Analyze, Improve, and Control, with each term referring to a phase of the process. To learn more about the DMAIC and find tools that can help you through each phase of the process, go to the Continuous Improvement Resources page.
How Are We Using Lean Six Sigma at CSUCI?
We use Lean Six Sigma methods at CSUCI to support our continued growth during a time of unpredictable financial support. In partnership with Ventura County, we have a robust green belt training program that continues to grow our campus community of Lean practitioners.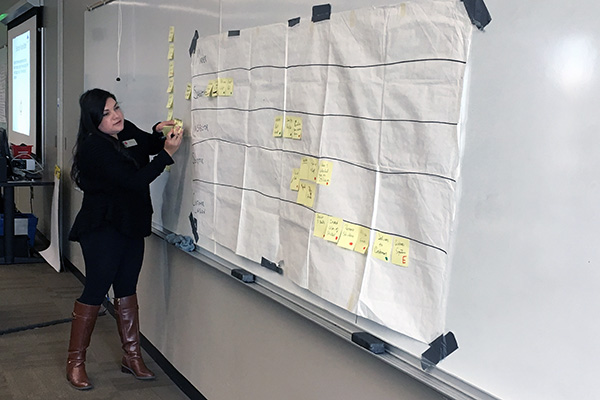 These practitioners have begun incorporating continuous improvement methods within their individual, departmental and divisional work environments. Thanks to our green belt leaders, CSUCI is making steady progress in using the Lean Six Sigma philosophy and methodology across campus.
The Lean Six Sigma methods benefit our campus community by enabling staff to learn to identify process adjustment needs and use methods to plan and implement changes, which creates opportunities for staff to work on higher value activities. With enough practice, staff will intuitively focus on using Lean Six Sigma methods to build greater capacity for our future growth at CSUCI.
Want to learn more about Lean Six Sigma?
Are you interested in learning more about Lean and Continuous Improvement?
Are you a Manager and interested in making your department more efficient?
Have an idea for a process improvement?