Students Hosted by the Consul General of Finland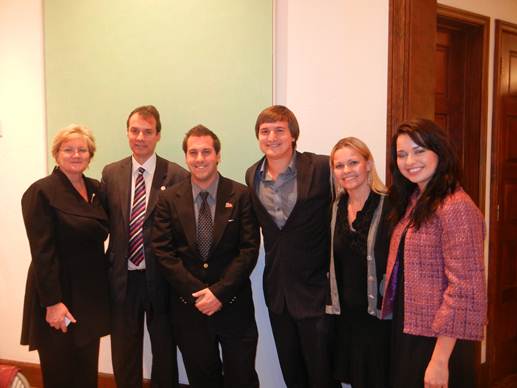 Four CI students, Jennifer O'Neal, Kurt Harris, Pieter Turley, and alumni Kevin Shallert '11 were hosted by the Consul General of Finland, Ms. Kirsti Westphalen at her residence in Bel Air on Nov. 4.

The Young Professionals Program of the Los Angeles World Affairs Council presented this event to its members and their guests. European Union parliamentarian Ville Itala (elected in 2004) gave a presentation on the EU financial crisis and how it might affect the U.S.

The Consul General herself reported how impressed she was with the CI students' intelligence and interest in world politics.

For additional information contact Tiina Itkonen, Associate Professor of Education, at ext. 3294 or tiina.itkonen@csuci.edu.
Graduate & Professional School Fair Week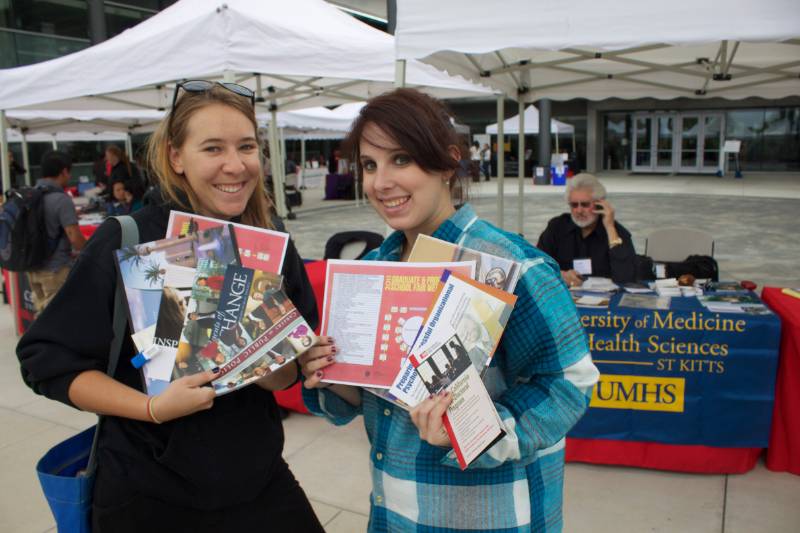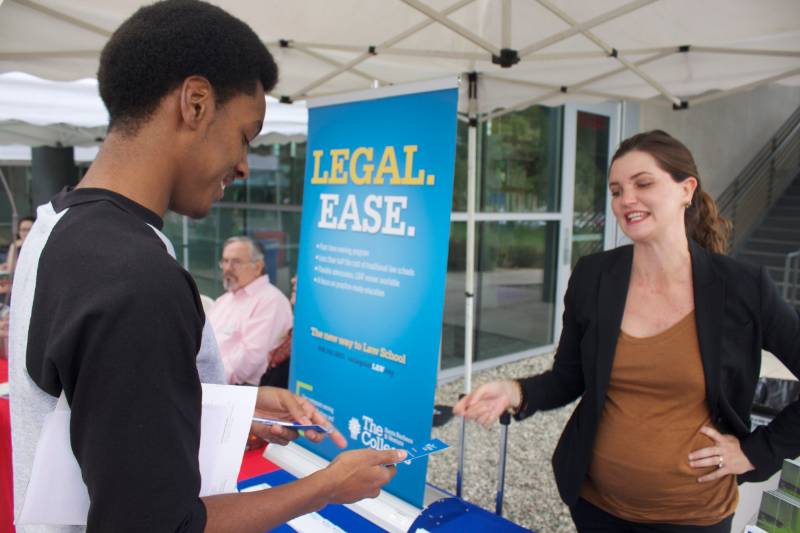 On Nov. 10 Career Development Services hosted their 8th Annual Graduate & Professional School Fair Week. The week featured a series of preparatory workshops and events where CI students had the opportunity to interact with a panel of current graduate students, have their curriculum vitae's critiqued, and develop strategies for navigating the Graduate & Professional School Fair.

This year 39 graduate and professional schools representing a variety of local and regional programs provided information to over 500 students regarding admission requirements, fellowship opportunities, financial aid, and distinctive program features at the fair. The fair was designed to attract a wide array of schools offering many different types of graduate programs to meet the diverse needs of CI students who are interested in exploring graduate school options.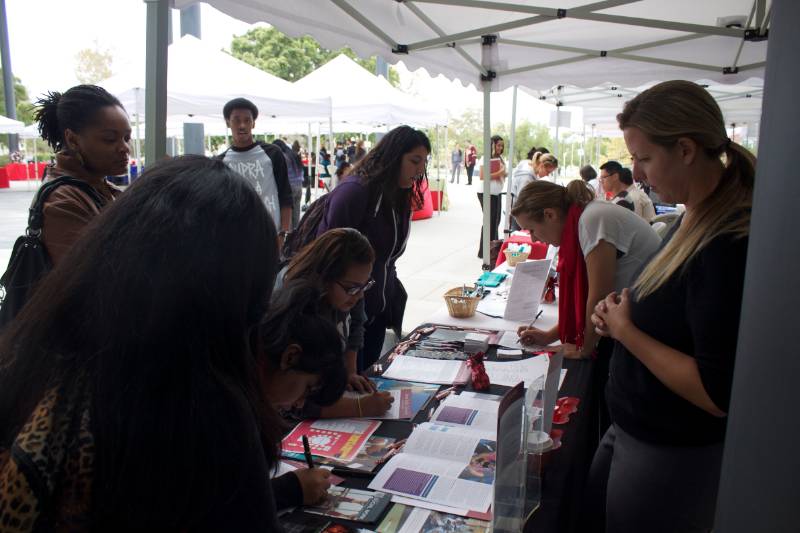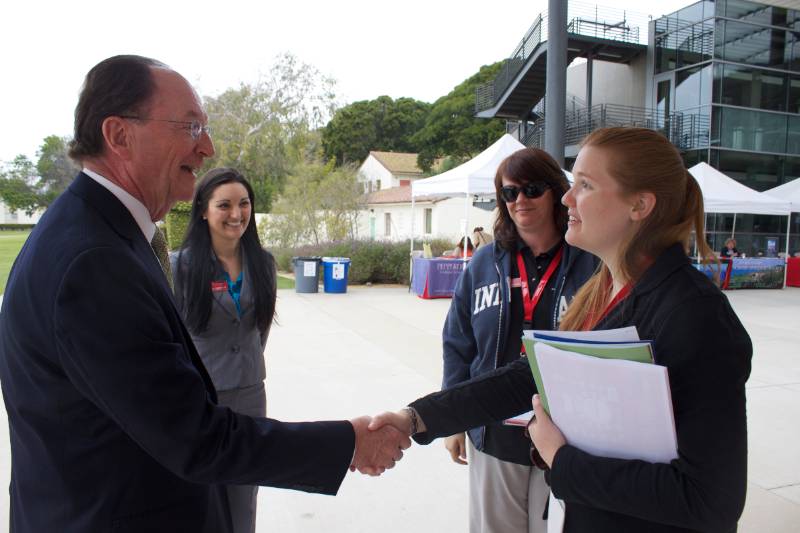 For additional information contact Amanda Carpenter, Coordinator of Career Development Services, at ext. 3565 or amanda.carpenter@csuci.edu.

CSU Channel Islands Sweeps Awards at 2011 'Central RAP'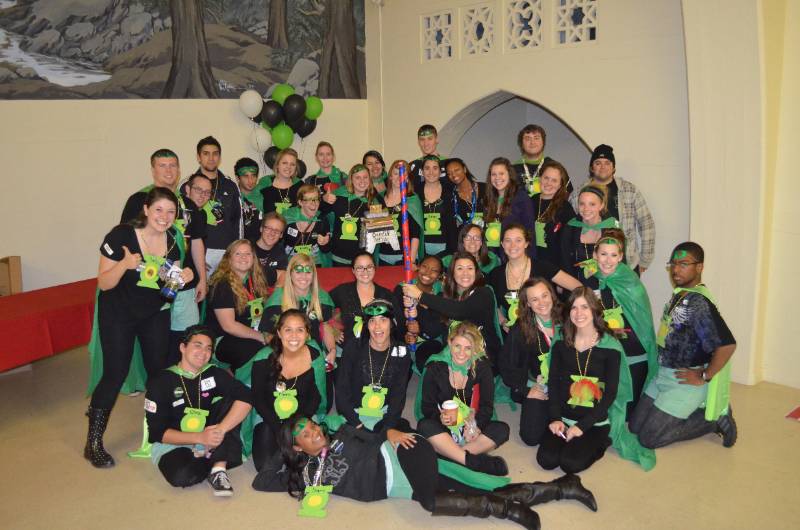 On Saturday, November 12, 2012 CSU Channel Islands participated in Central RAP 2011 –a one-day conference geared towards student staff from residential life departments in the 'central' region of the Western Association of College and University Housing Officers (WACUHO). The 'RAP' part of the conference stands for 'Residential Activities Programming, and the conference theme this year was the 'Chosen Above All Others' from the Green Lantern.
This year Central RAP was hosted by Housing & Residential Education (HRE) here at CI, and the event was attended by 15 institutions and a total of 350 participants.  The CI delegation consisted of over 50 CI students and 4 professional staff members from HRE.
Of the 40 program sessions offered at the conference, 10 were presented by CI RA's – and Sara Sanders won a 'Top 10 Program' award for her session on Line Dancing.  CI also swept the house, winning both the 'Best Video' Award (which you can view on YouTube here: http://www.youtube.com/watch?v=UfMVqHsD8Cc&feature=feedu) and the coveted Spirit Stick.  Although competition for the awards was fierce, with CI up against CSU Fresno, UCLA, UCSB, California Lutheran, and many others, the Residential Education team rose to the top through showing their CI pride.
For more information, contact Housing & Residential Education at ext. 2733 or student.housing@csuci.edu.
© Wavelength December 1, 2011