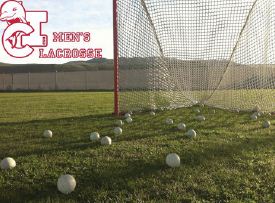 Junior Tyler Larson led the CI Lacrosse team with 25 goals and nine assists i n the 2011 season, earning him All-Conference Second Team honors in the Southwestern Lacrosse Conference (SLC).
A founding member of the Lacrosse Club, Tyler served as Club President this year and was instrumental in player recruitment and development initiatives, the recruitment and selection of a volunteer coach, and effectively serving the players and the University as the official CI representative of the SLC. Congratulations to Tyler, for his accomplishments both on and off the field.
For additional information contact Nathan Avery, Recreation Sports Coordinator, atnathan.avery@csuci.edu, or Lisa Racine, Club Advisor, at lisa.racine@csuci.edu.