The Good Body Auditions- Nov. 15
Multicultural Programs and Housing & Residential Education will hold CI student auditions for the play The Good Body by Eve Ensler on Thursday, Nov. 15 from 12 - 2 p.m. in G1 Lounge, Housing.  Auditions will occur every 15 minutes.  Sign-ups for an audition time will occur at the beginning of each time period on each day. Please prepare and present a monologue no more than 5 minutes long. 
The Good Body will be performed during the first week of March during Body Image and Eating Disorder Awareness Week.  Special guest Dr. Jon Derek Croteau will read excerpts during the play of his up-coming book The Thinning Years about his struggle with eating disorders during his coming-out process. 
For more information please contact Jennifer Chapman, Coordinator of Multicultural Programs, at ext. 3243 or Jennifer.chapman@csuci.edu.
Oxfam Hunger Banquet- Nov. 27
The Center for Community Engagement Service Ambassadors invite the campus community to the annual Oxfam Hunger Banquet on Tuesday, Nov. 27 from 4- 6 p.m. in Malibu Hall 100.
Oxfam is an international development and relief organization committed to creating lasting solutions to global poverty, hunger, and social injustice. This event is a dramatization/simulation of the inequitable distribution of food and resources in the world that reflects on the social injustices of poverty and hunger in our communities. This event will offer students and the community an opportunity to come together to explore and examine their own roles as informed, engaged and socially responsible citizens. Join us at this very important annual event and bring a canned food donation for Food Share, Ventura's local regional food bank.
For more information, contact Pilar Pacheco, Associate Director of the Center for Community Engagement at ext. 8851 or pilar.pacheco@csuci.edu.
Beatles Guest Artist Series Presents Grammy & Award Winning Engineer & Producer Geoff Emerick- Nov. 29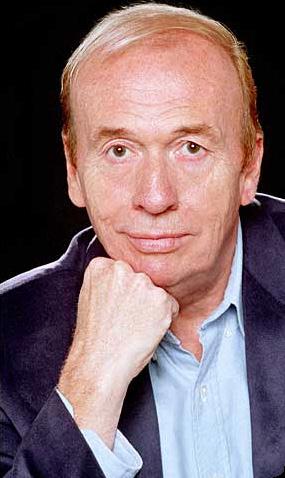 On Thursday, Nov. 29 CI will welcome guest artist Geoff Emerick to campus as part of the new PAMU/ART 231 course The Beatles: Music, Fashion and Culture taught by  Paul Murphy.  Emerick is a four-time Grammy® award-winning engineer and producer who has worked with The Beatles, Elvis Costello, Supertramp, Cheap Trick, Jeff Beck and many others. 
The event will take place in the Grand Salon on campus, from 3-- 4:30 p.m.  RSVP at http://go.csuci.edu/geoffemerick. 
For more information contact Jodi Delmonte, Faculty Support Assistant, Arts & Sciences at ext. 3517 or jodi.delmonte@csuci.edu.
World AIDS Day – Nov. 30
Multicultural Programs, The Usawa Student Union, and Spectrum cordially invite you to join us as CI hosts its first annual AIDS Awareness Walk on Friday, Nov. 30 at 9:30 a.m. at the South Quad. 
More than one million people are living with HIV in the U.S. and one in five living with HIV is unaware of their infection. African Americans and the LGBT community remain the nation's most severely affected populations by the HIV epidemic.
Sign up for the event at https://cidsa.wufoo.com/forms/aids-awareness-walk/. 
For more information contact Jennifer Chapman, Coordinator of Multicultural Programs, at ext. 3243 or Jennifer.chapman@csuci.edu.
Project ACCESO Greenhouse Ribbon Cutting- Nov. 30 
The Project ACCESO Greenhousefunded by a U.S. Department of Education Title V H.S.I. STEM Grant has been completed!  To celebrate the completion of the greenhouse  a ribbon cutting ceremony will be held on Friday, Nov. 30 at 11 am in front of the greenhouse located next to Modoc Hall.  The campus community is invited. 
For more information or to RSVP, contact Lori Cordova, Grant Analyst, Project  ACCESO, at ext. 3598 or lori.cordova@csuci.edu.
Universal Human Rights Panel – Dec. 4
The Universal Human Rights Panel will be held on Tuesday, Dec. 4 at 6 p.m. in the Petit Salon.  A diverse panel of distinguished faculty, staff and community members will discuss the socio-political and historical context of several overarching topics of human rights including racism, ableism, homophobia, and activism.
Hosted by Multicultural Programs and Center for Multicultural Engagement this event will be moderated by Renny Christopher,  Associate Provost.
For more information contact Jennifer Chapman, Coordinator of Multicultural Programs, at ext. 3243 or Jennifer.chapman@csuci.edu.
B&TP Holiday Mixer – Dec. 6
The tenth-annual Business &Technology Partnership Holiday Mixer will be held Thursday, Dec. 6. Students, faculty, and staff are eligible to purchase two tickets at a special rate of $20 per person.
This year's Holiday Mixer is focused on "Blue Gold": It's The Water, Technology, Innovation & Implementation." Keynote speaker Wiggsbert Mendoza is a Program Manager for the Metropolitan Water District of Southern California. He is responsible for providing policy and guidance for the business innovation and technology program. As Program Manager he created Metropolitan's "Spring Green and "Global Water & Technology Forum." These event programs were designed to forge collaborative relationships between innovators, venture capitalist, government, universities and scientists, with the aim of developing a deeper understanding of the challenges brought about by water and climate change. The innovation and technology topic: Re-emergence of Ancient Aztec Water Technology will be presented by the Green Coalition representatives. Chinampas is a form of Aztec farming technology that begun in Xochimilcom and Chalco.
To purchase your tickets online, visit: https://csuci.wufoo.com/forms/b-tp-holiday-mixer/
For all other inquiries contact Catherine Sanchez, Administrative Assistant, at ext. 3701 or catherine.sanchez@csuci.edu.
© Wavelength November 15, 2012