Flu Vaccine Clinics
Student Health Services (SHS) has flu vaccines available for all CI faculty, staff and currently enrolled students.  Stop by during the days and times listed below to receive your vaccine.
Students = free
Faculty/staff = $2.00 (exact change please)
| Location | Day | Date | Time |
| --- | --- | --- | --- |
| Bell Tower East- Mission Lounge | Wednesday | 10/10/12 | 1:30 p.m. -3:30 p.m. |
| Bell Tower East- Mission Lounge | Thursday | 10/11/12 | 10:30 a.m. - 12:30 p.m. |
| Bell Tower East- Mission Lounge | Wednesday | 10/24/12 | 10:30 a.m. - 12:30 p.m. |
| Bell Tower East- Mission Lounge | Thursday | 10/25/12 | 1:30 p.m. - 3:30 p.m. |
If you have questions about whether you should get a flu vaccine, consult a healthcare provider.
For more information, contact  Student Health Services at ext. 8828 or student.health@csuci.edu.

Wanted: Orientation Leaders
Do you know a student who has the potential to be an excellent student leader?  New Student, Orientation & Transition Programs (NSOTP) is in the process of recruiting 2013 Orientation Leaders (OL).  We would like your recommendations to help build an amazing team! 
 Students applying for the orientation leader position must:
Have attended CI for at least one semester
Be a student in good academic and behavioral standing at CI with a minimum cumulative grade point average (GPA) of 2.5 upon completion of the fall 2012 semester
Demonstrate good organizational and communication skills
Have the ability to relate to a diverse population
Have the ability to communicate effectively with large audiences
Be a team player with intrinsic motivation
Have experience with team development and conflict resolution
Position requirements and the application will be posted to the website by Oct. 5. To learn more about the hiring process and qualifications, please visit: http://www.csuci.edu/nsotp/ivo/involvement.htm#oip.
For more information contact Franchesca Brown, New Student, Orientation & Transition Programs Specialist, at ext. 3697 or franchesca.brown@csuci.edu. 

WeTIP
CI's Police Department is partnered with the nonprofit organization WeTip for the anonymous reporting of crimes that occur here on campus.  You can make a report to WeTip by phone at 1(800)78-CRIME or online at www.wetip.com.
How to Report a Crime
Call the WeTip number; do not give your name.  A code name and number will be assigned to you.
The WeTip operator will then ask a series of questions, designed by law enforcement, to obtain the maximum amount of information about the reported crime and pass it on to appropriate law enforcement officials, who then conduct their own investigation. 
If your information results in an arrest and conviction, you will be given up to $1,000 cash, depending upon the importance of the crime solved.  Again, your identity will never be known to anyone at WeTip or law enforcement.
Rewards
Cash rewards of up to $1,000 are given upon verified reports from law enforcement that WeTip information was received prior to arrest and that the information was helpful in the arrest and conviction.  The reward drop is made at a secret postal location, using the assigned code names and case numbers.  No personal contact is ever made with the original caller.
For more information contact Cpl. Kevin Medley, Crime Prevention Coordinator, at ext. 8444 or kevin.medley@csuci.edu.

Sweatshirts are back at the Cove Bookstore!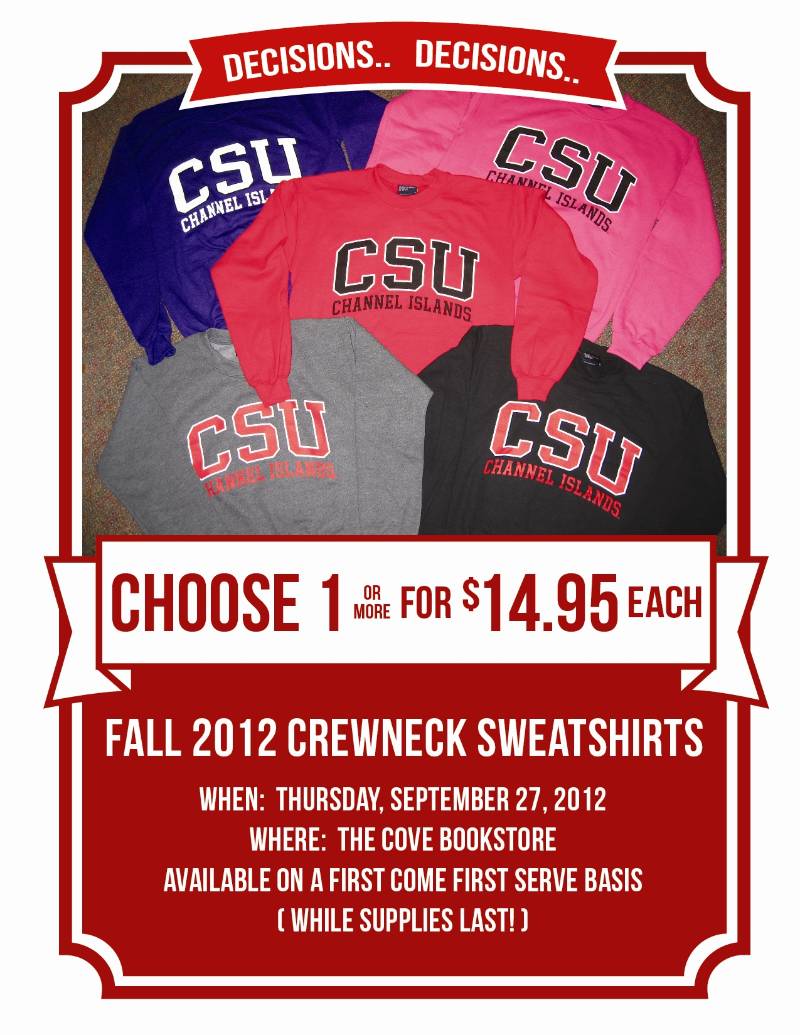 The fall promotional sweatshirts that everyone has been waiting for have arrived!  They are available in five new colors: red, black, purple, charcoal and hot pink, and range in size from small to XXL in all colors.  Sweatshirts are available for the low price of $14.95 each.
For additional information contact Fah Azarmsa, Cove Bookstore Manager, at ext. 8833 or fah.azarmsa@csuci.edu. 

Vista bus $100 winner!
Congratulations to Jose Gomez for winning a $100 gift card to the CI bookstore. Jose was one of the many participants who took the VISTA bus to campus during our Ride the Bus for Free promotion. The promotion gave the campus community a chance to experience the VISTA bus free of charge.  Why pay $160 for a parking permit when you can park for free at the Camarillo Metrolink and purchase a VISTA bus pass for only $25 a semester?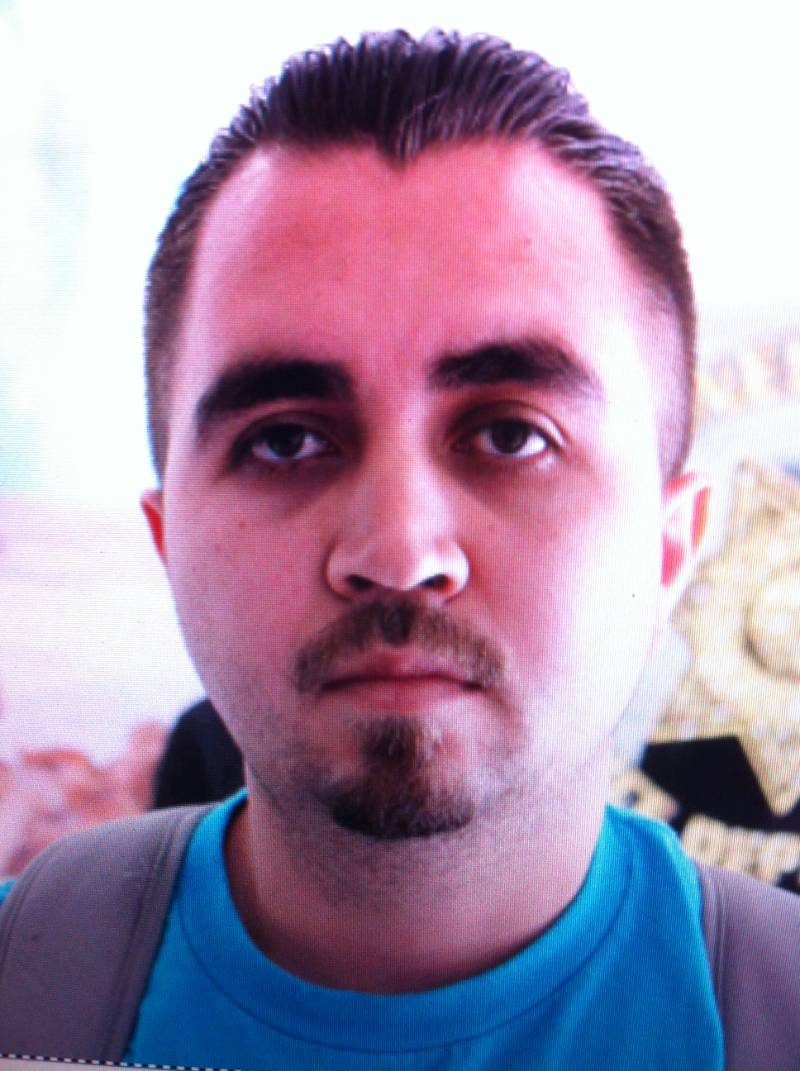 For more information contact Danny Haws at ext. 8476 or danny.haws@csuci.edu.
© Wavelength October 4, 2012