Annual Welcome Celebration Honors the 10th Anniversary of CI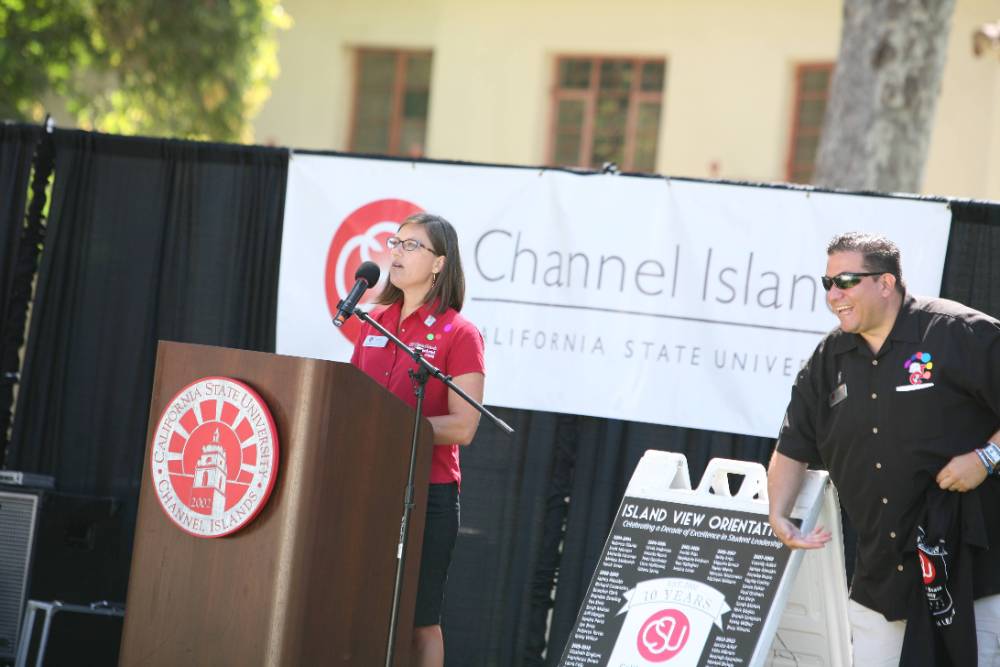 Kirsten Moss-Frye, Associate Director of Access, Orientation and Transition Programs and Damien Pena, AVP for Student Affairs/Dean of Students, welcome guests at the 2012 Annual Welcome Celebration at CI.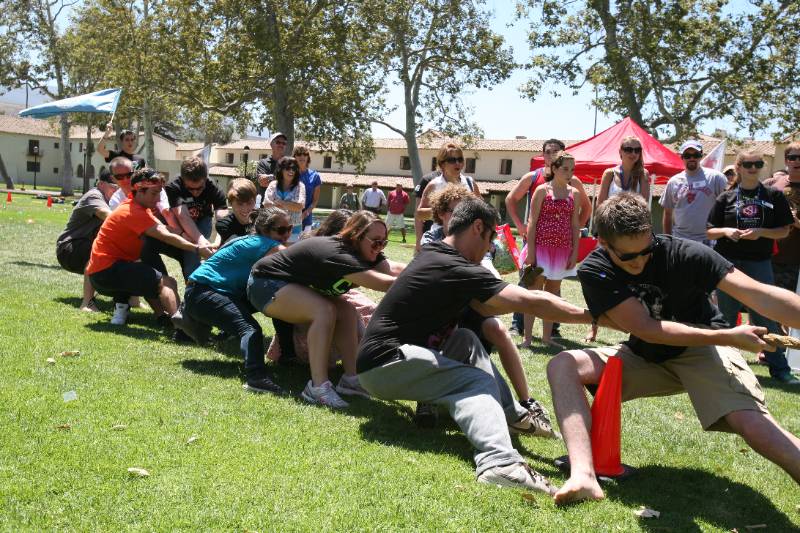 Students give it their all during Tug of War, part of Campus Recreation's competitive relay tradition events at the Welcome Celebration.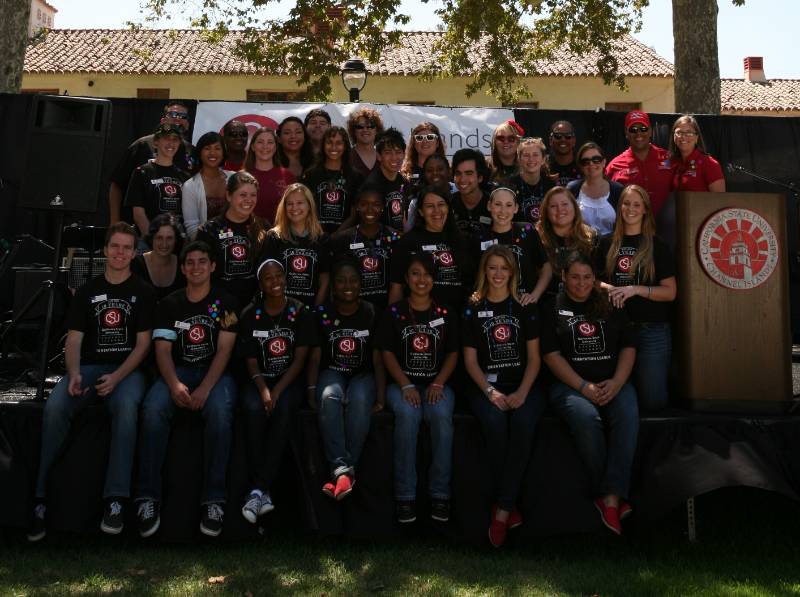 Orientation Leaders from the past 10 years were recognized during the Welcome Celebration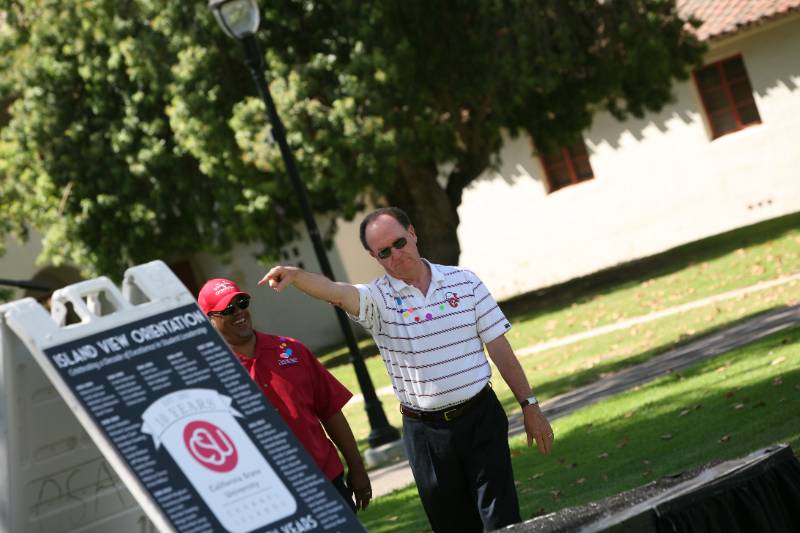 CI President Dr. Rush and Vice President for Student Affairs, Dr. Sawyer, prepare to speak at the Welcome Celebration ceremony.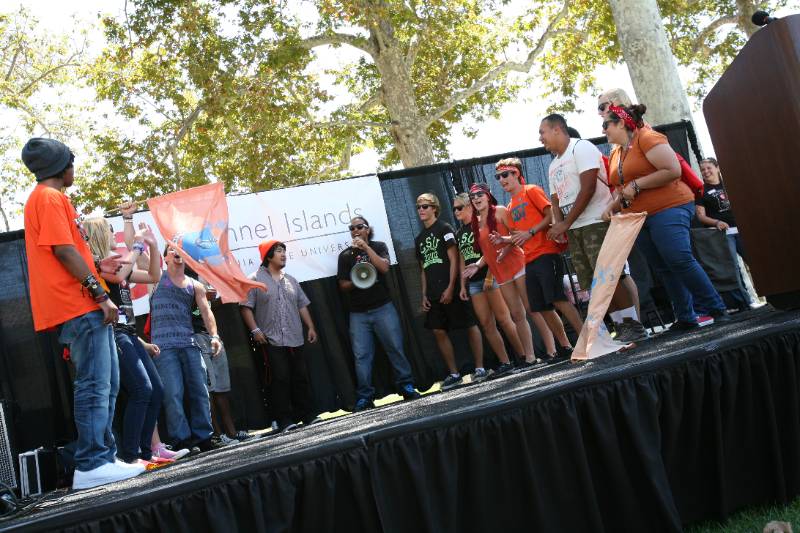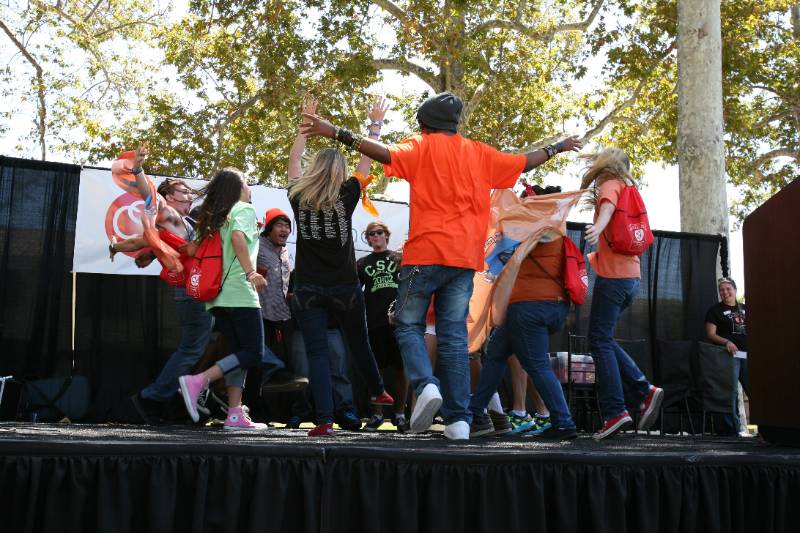 Markell Bishop and Amanda McMurray, Orientation Leaders of the Dimensional Color Group (DCG): Life and Career Planning, bring back their freshmen in full force, decked out in orange, to represent their DCG from Island View Orientation, for the encore Spirity Yell Competition.
© Wavelength September 6, 2012