Ergonomic Services Available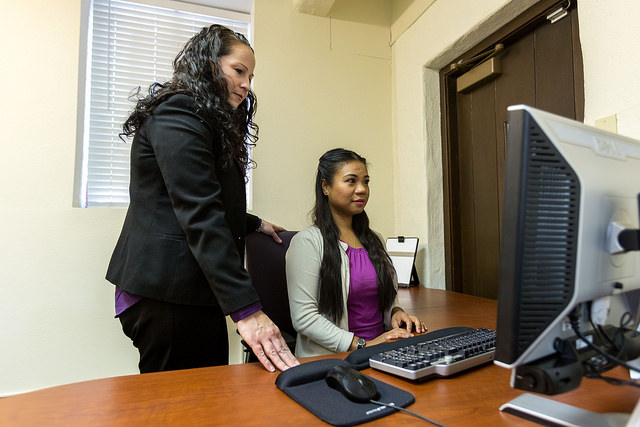 The Environmental Health & Safety office, with the intent of increasing the health, safety and comfort of all employees, is now offering improved ergonomic services.  We can provide all of the following, as appropriate, for your individual situation.
A customized worksite ergonomic evaluation at your work location
Training on ergonomics, risk factors, and how to avoid repetitive motion injury
A written evaluation and recommendations to increase your comfort and health
An ergonomics "lab" for you to "test drive" ergonomic chairs, wrist rests, back supports, etc.
A customized stretching program for your work
For additional information, contact Joyce Spencer, Health & Safety Manger, at ext. 3922 or joyce.spencer@csuci.edu.
Save the Date: Annual Staff Service Awards & Faculty Commemoration
CI faculty and staff are invited to participate in the "Glitz and Glamour" themed event on Thursday, April 2 from 2 to 3:30 p.m. in the Grand Salon.  Come by and honor your colleagues that have met specific and significant milestones in the number of years employed at the campus. 

Mark your calendars Wear your dressy attire for an affair to remember.
For additional information, contact Janet Korsmo, HR Assistant, at ext. 3181 or janet.korsmo@csuci.edu.
Return to the Table of Contents
© Wavelength February 26, 2015