Veterans Day Service Project – Nov. 4
CI's Serve It Up campaign is a yearlong program developed in collaboration with the Divisions of Academic and Student Affairs that provides the CI campus community with service opportunities.
In honor of Veterans Week and in recognition of the immeasurable service provided by our military personnel past and present, CI is partnering up with The Abundant Table Farm Project to engage students, faculty, and staff in a day of community outreach. Volunteers will join us as we learn more about the local farming community by actively planting, weeding, and harvesting seasonal vegetables with farmers in the field.
The event will be tomorrow, Nov. 4 from 8 a.m. to 1:30 p.m. All participants will be provided with a Serve It Up t-shirt and water bottle, lunch, transportation and a great experience.
Participants will check-in at the Peace Pole, located between Sierra Hall and the Student Union building in Central Mall and will be taken by bus to the service site. Lunch will be served at the service site and we will return to campus by 1:30 p.m.
If you are interested in attending this event, please contact Jay Derrico directly at jay.derrico@csuci.edu.
For more information contact Jay Derrico, Assistant Director of Veterans Affairs, at 805-437-2745 or jay.derrico@csuci.edu.
CI to host CSSA Plenary Meeting – Nov. 5-6
This weekend, Student Government is hosting the California State Student Association's (CSSA) monthly plenary meeting. CSSA is a non-profit, statewide organization composed of representatives in Associated Students Incorporated (ASI) from the 23 CSU campuses. CSSA board members vote on legislation, work with the CSU Chancellor's office and most importantly advocate on behalf of CSU students. Student Government is a member of this organization and the Student Government President votes on behalf of CI at the meetings. Please check out this link for more information on CSSA: http://www.csustudents.org/who-we-are/.

At the event, held in the Student Union building, Lighthouse Café, representatives from 23 ASI's will be attending along with CI ASI members and students-at-large. Meetings will take place Saturday, Nov. 5 from 9 a.m. to 4 p.m. and Sunday, Nov. 6 from 8 a.m. to 3 p.m.
Full details are available on the flyer. (PDF, 3,096KB)
For more information contact Michelle Noyes, President, CI ASI, at 805-437-2734 or sgasi@csuci.edu.
Flu Clinic – Nov. 8 & 10
This year's flu clinic, sponsored by CI's Nursing program and Student Health Services will be held on Tuesday, Nov. 8 from 1-3:00 p.m. and Thursday, Nov. 10 from 10 a.m. to Noon in Bell Tower East, Mission Lounge. Fight the flu this season by getting your flu shot. Flu shots are free to all students, faculty, and staff. 
For more information contact Student Health Services at 805-437-8828 or student.health@csuci.edu.
Free LED Holiday Light Exchange and E-waste Collection – Nov. 12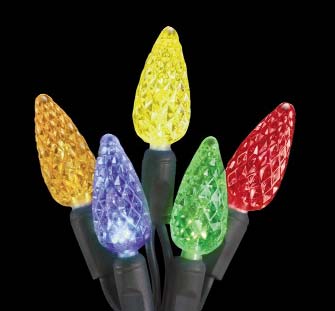 Here's an easy way to be "greener" for the holidays. The Ventura County Regional Energy Alliance (VCREA) is teaming with the CI Green Generation club and PC Recycle to host a local electronic waste collection event and holiday light exchange on Saturday, Nov. 12, from 8:30 a.m. to 12 p.m. at Mission Oaks Park, 5879 Mission Oaks Blvd., Camarillo. Residents of Camarillo and all of Ventura County are encouraged to participate.
Residents will receive two free LED light strands per household in exchange for old, incandescent light strands (while supplies last). LED lighting differs from incandescent and compact fluorescent lighting because it is more efficient, durable, versatile, and longer lasting. All of that adds up to energy savings. Don't forget to bring your outdated electronics for safe recycling as well.
For more information regarding the LED light exchange, please call the Ventura County Regional Energy Alliance at 805-654-3874, or for e-waste related questions, call PC Recycle at 805-499-0050.
Girls Rising – Nov. 15
Join us Tuesday, Nov. 15, 5:30 to 9 p.m. in Malibu Hall, Room 100 for a free special screening of Girl Rising, a documentary film about the transformative power of education in the lives of girls around the world. The film will screen from 6 to 8 p.m.
From Academy Award-nominated director Richard E. Robbins, Girl Rising follows nine unforgettable girls living in the developing world who confront tremendous challenges and overcome nearly impossible odds to pursue their dreams. #WeAreGirlRising shows the world that Girl Rising is an all-inclusive movement.
After the film, stay for a Q&A with a Peace Corps recruiter to learn more about the Peace Corps' Let Girls Learn initiative and what it takes to become a volunteer. 
For more information contact Frances Klingenberger, Peace Corps Student Ambassador, at 805-437-2608 or frances.klingenberger749@csuci.edu.
Return to the Table of Contents
© Wavelength November 3, 2016