Required Training for All Students about Sexual Misconduct Prevention
CI is committed to providing a safe, inclusive learning and working environment.  As required by California State University Executive Order 1095, rev. 6-23-15, all students in the CSU system must now participate in a sexual misconduct prevention program each academic year in which they are enrolled. This training must be completed by Oct. 31, 2016. You may access the training by visiting: http://www.csuci.edu/titleix/training/index.htm. 
For more information contact Brittany Grice, Title IX Inclusion Officer, at 805-437-3608 or brittany.grice@csuci.edu. 
CI Staff Council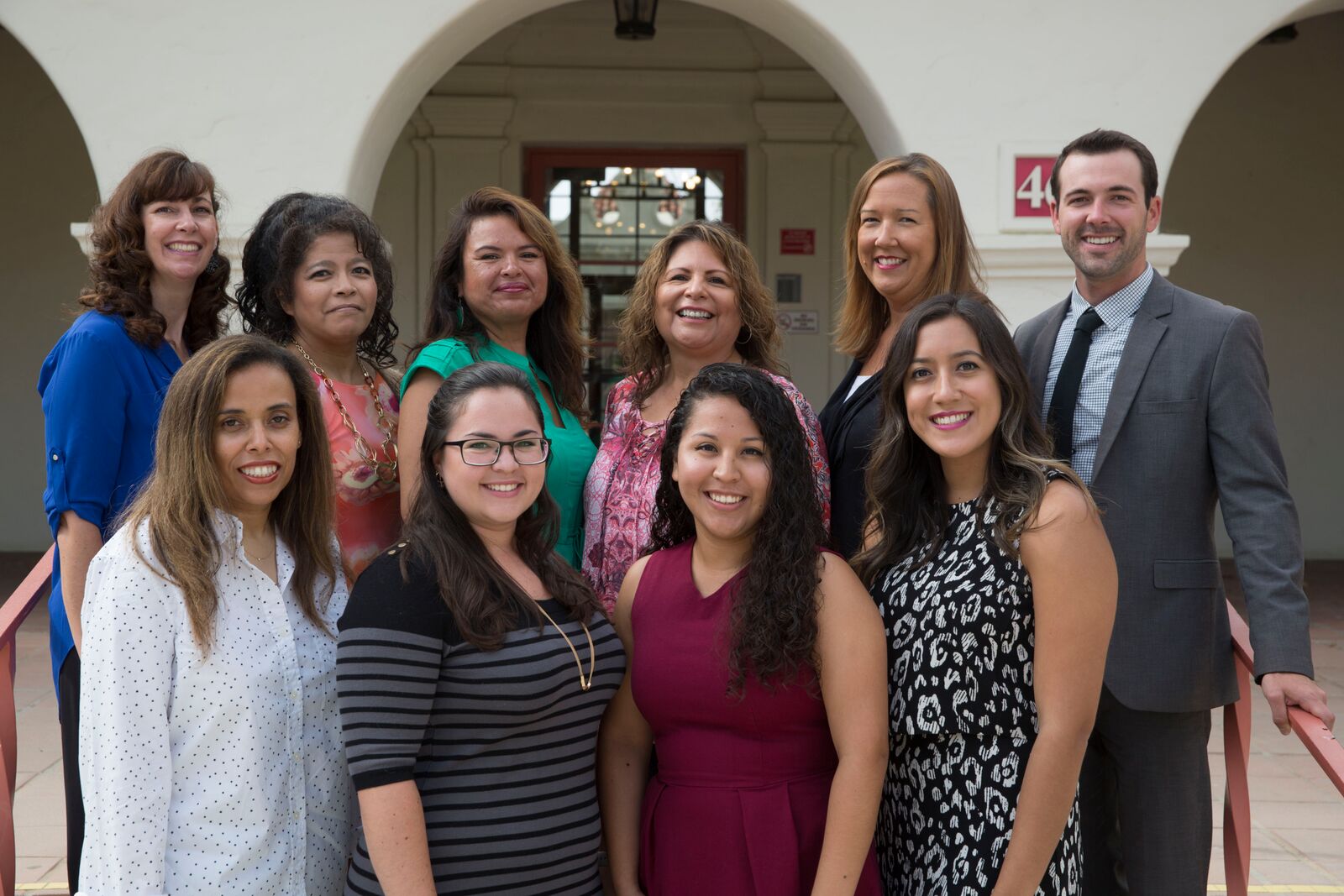 Pictured in upper row, left to right: Wendy Olson, Janet Korsmo, Rosario Cuevas, Linda Covarrubias, Melissa Bergem, Zachary Ingram. Pictured in lower row, left to right: Catherine Hutchinson, Claire Langeveldt, Bianca Acosta, and Kristy Gonzalez.
The CI Staff Council is a group that sponsors programs, services, and events with the charge to promote communication, staff recognition, and a sense of community in the workplace.

The CI Staff Council was first established in spring 2016 and consists of elected representatives from each section or quadrant of the main CI campus (Northwest, Northeast, Southwest, Southeast).

Whether you're a recent hire, have been on campus for many years, or are a retiree looking to reconnect, the CI Staff Council is here to help. The council can help point you in the right direction or take your feedback and address it at our next meeting. We meet the third Tuesday of the month and report directly to President Erika Beck. For more information please email us at CI.StaffCouncil@csuci.edu.
For more information contact Melissa Bergem, Project Coordinator, at 805-437-3557 or Melissa.bergem@csuci.edu.
Return to the Table of Contents
© Wavelength October 20, 2016