*For a comprehensive schedule of our workshops, events, and programs view our  Spring 2016 Event and Workshop Schedule (PDF, 625 KB) for the full list of Spring 2016 events and workshops.
---
Events:
Meet 90+ local and regional organizations recruiting to fill internships, as well as part-time/full-time employment openings. 
Date: April 20, 2016 
Time: 10 a.m. to 2 p.m.
Location: Central Mall
2016 Employer Sponsors:
American Senior Benefits - Career Partner
Aspiranet - Career Partner
Document Systems - Career Partner
iPayment, Inc - Career Partner
Vonazon - Career Partner
Employer Participants
List of registered employers/organizations
---
On-Campus Tabling
Throughout the semester local employers will be visiting campus to recruit students for internships, part-time jobs, and full-time positions.    
Time: 11:30 a.m. to 1:30 p.m.
Location: Varies. Employers will usually be located near the entrance of the Bell Tower in Central Mall. On the day of the tabling session, visit the Career Development Center (Bell Tower 1548) between 11:30 to 1:30 and we will be happy to direct you to the exact location of the employer.
Spring 2016 Employers:
U.S. Customs & Border Protection - Wednesday, January 27
Daland Swim School - Thursday, February 4
Timios - Wednesday, February 10
ProDIGIQ - Thursday, February 11
Boys & Girls Clubs of Greater Oxnard & Port Hueneme - Tuesday, February 16
Peace Corps - Wednesday, February 17
24Hr Home Care - Tuesday, February 23
SAGE Publishing - Wednesday, February 24
Comfort Keepers - Tuesday, March 8
How to Prepare: Research the company ahead of time by visiting their website and reviewing their "About Us" page. On the day of the tabling session, bring a copy of your resume and be ready for an informal interview. Visit the Career Development Center during Drop-In Career Counseling for assistance with your resume and/or a mock interview.
---
Employer Interviews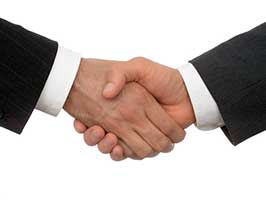 Interview Dos and Don'ts
Participating in an employer interview is an excellent way to practice your interview skills and receive feedback and recommendations on how to make a stellar first impression. Reserve a spot for a 20-minute practice interview with a local business professional.
Date: April 5, 2016
Time: 2:00-4:00 p.m.
Location: Career Development Center, Bell Tower 1548
Participating Employers:
TBA
RSVP on Dolphin CareerLink via your myCI portal. To prepare for an employer interview, review the Mock Interview Preparation Packet (PDF, 573.4KB)
---
13th Annual Graduate & Professional School Fair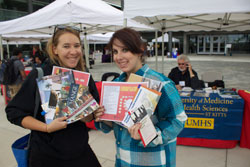 Meet graduate school representatives from local and regional programs to find out information about admissions requirements and distinctive program features.
Date: TBA 
Time: TBA
Location: TBA
---
News Articles: