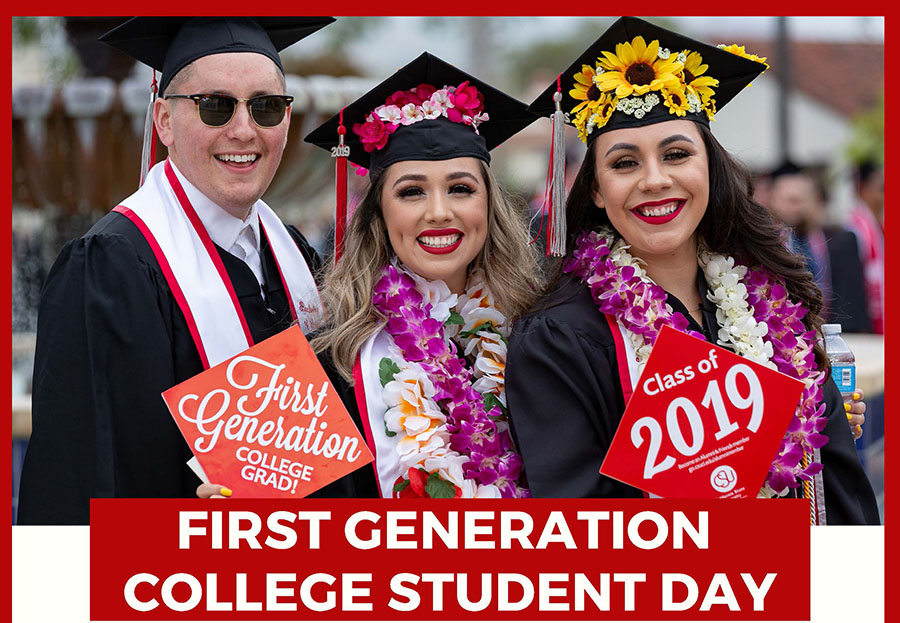 A Digital Mentoring Resource for FirstGen Students
Connecting First Generation College Students, Staff, Faculty and Administrators at CI.
We define a First Generation College Student (FGCS) as any college student who comes from a family in which no parent holds a bachelor's degree.
In Fall 2020, 62% of CSUCI students enrolled as FGCS.
Our Students
We serve a diverse population of students, including many who are first-generation, low-income and underrepresented. As a result, CSUCI changes not just individual lives, but shapes entire family trees. As a campus community, we are singularly dedicated to our students as they channel their potential.
CSUCI receives national recognition for its commitment to first-generation students.
Note: Further development of the FirstGen@CSUCI website is under construction.