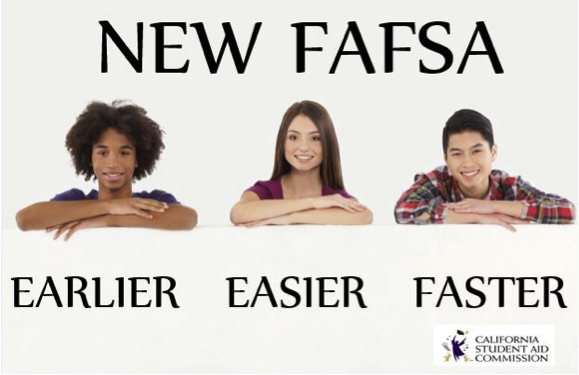 March 2, 2017, is the priority deadline for submitting the Free Application for Federal Student Aid (FAFSA) or California Dream application for all California State University (CSU) Channel Islands (CI) students attending Fall 2017.
This year, The U.S. Department of Education allowed students to file their 2017-2018 FAFSA as early as October 1, 2016. The earlier submission date will be a permanent change, enabling students to complete and submit a FAFSA as early as October 1 every year.
Students and families will be required to report 2015 income and tax information for this year's application. CI's Financial Aid Department highly encourages all students and parents to use the IRS Data Retrieval Tool (IRS DRT) to automatically import their tax information into the FAFSA. With the push of a button, the 2015 income tax information needed on the 2017-2018 FAFSA will be transferred directly and securely from the IRS to the FAFSA! (Learn about the IRS DRT at StudentAid.gov/irsdrt).
Next Steps:
Complete and submit the online FAFSA or the California Dream Act Application by March 2nd. Use CI's Federal School Code: 039803

Visit these websites to determine which application is right for you:
Free Application for Federal Student Aid (FAFSA): www.fafsa.gov
California Dream Act Application: www.caldreamact.org

California Residents: To be eligible for a Cal Grant your high school or college campus must verify your grade point average (GPA) with the California Student Aid Commission (CSAC) by the March 2nd deadline.

Open an account and track your GPA and state financial aid online at webgrants4students.org. It's worth your time!

Check your CI email for further communication from the Financial Aid and Scholarship Office.