The EOP application deadline is January 15*, 2018. All applications must be received by 11:59 p.m. This is not a postmark date.
Due to the significant number of applications processed, it is important that you apply EARLY.  Space is limited.
*Subject to change.
Submit a CSU application through Cal Sate Apply (Beginning June 1, 2017, CSU Mentor will be replaced by Cal State Apply).
You will have the option of completing the EOP application while you are completing the CSU application.
Attach application fee or complete a fee waiver form (this can be completed online).
Select at least one person to write a letter of recommendation for you. Only one letter is required; however, two are encouraged. This is submitted electronically via the Cal Sate Apply webpage. Letters of recommendation must be submitted electronically by January 31, 2018.
Send SAT I or ACT test scores to Admissions & Recruitment at CI. For testing information go to the SAT website or ACT website.
Sign up to take the Entry Level Math (ELM) and the English Placement Test (EPT), unless exempt. These tests must be taken no later than the first test date in May 2018. See the Educational Testing Service website for test information.
Submit the Free Application for Federal Student Aid (FAFSA) or the California Dream Act Application by March 2, 2018. You may apply online at the FAFSA website or the California Dream Act Application website.
Submit the GPA Verification Form by the March 2, 2018, deadline (for Cal Grant eligibility). For more information see the Cal Grant website.
Check your email on a regular basis; all communication will be made via email.
Acceptance to EOP will remain pending until our EOP Selection Committee reviews your completed EOP file consisting of the following:
EOP application - due January 15, 2018
At least one letter of recommendation - due January 31, 2018 (if you started your EOP application prior to the November 30th deadline.) 
Confirmation of completed FAFSA or California Dream Act Application and income verification - due March 2, 2018
Confirmation of submitted GPA Verification Form - due March 2, 2018
Register for the ELM/EPT test (unless exempt) - to be taken no later than the first test date in May 2018
This is a self-guided process. We strongly suggest you periodically call the EOP Center at 805-437-8939 to check on the status of your file.
Helpful phone numbers to assist you as you apply to CSUCI and EOP:
| Office/Area | Phone Number |
| --- | --- |
| CI Admissions office | 805-437-8520 |
| EOP Center | 805-437-8939 |
| Financial Aid office | 805-437-8530 |
| Disability Resource Programs | 805-437-3331 |
| Campus tours | 805-437-8520 |
| ELM/EPT testing | 805-437-3215 |
| Housing & Residential Education | 805-437-2733 |
How are EOP Participants Selected?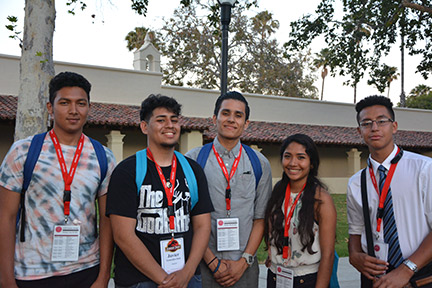 All EOP applicants are reviewed by a committee made up of EOP and campus staff. The committee members review each file individually. Decisions are based on academic performance and personal information provided on the EOP forms and letter of recommendation. It is important that you provide the kind of information that helps the committee understand why you need the services provided by EOP.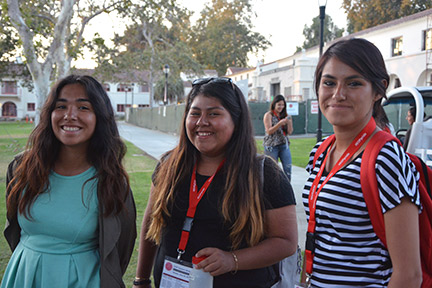 Completed applications will be reviewed after January 15, 2018. You will be informed of an EOP admission decision in February or early March 2018. Admission to CI does not guarantee admission to EOP nor does admission to EOP guarantee admission to CI.