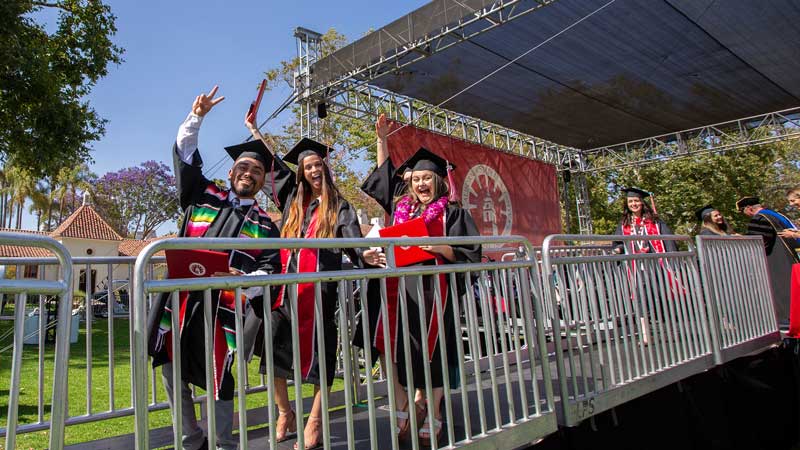 For 20 years, CSU Channel Islands has distinguished itself as a place where students find the support they need to transform their lives and livelihoods for the better. Please help us write the next important chapter in our University's history by making your gift today.
With a gift to CSUCI's annual fund, you can support the University's highest-priority needs at a critical time in our 20-year history. There are many ways your gift can make a difference, including providing support for the following:
High-impact experiences such as undergraduate research opportunities and internships that help students gain valuable professional skills.
Campus growth, such as the new early childhood center, which will offer affordable, quality childcare for CSUCI students, staff, faculty, and area farm workers.
Additional academic programs, including 18 new degrees recently approved by the CSU Board of Trustees that will enable CSUCI to better serve the needs of students and regional employers.
Gift Amount
For the purpose of strengthening the development program so that it may work to increase philanthropic support of CSUCI as well as partially defray administrative costs, a portion of all donations will be used to further advancement efforts on behalf of CSU Channel Islands. See CSUCI Foundation's Policy on Gift and Endowment Management Fees for details.