The following changes were added to myCI on August 3, 2018.
Pinned Services
Save your favorite or most frequently used services in the "Pinned Services" section. Learn more about pinned services
Search
You can now search for myCI services by name or purpose using the new Search bar. The search results will show matches to myCI services in both "Pinned Services" and "All Services" lists. You can also pin your search results.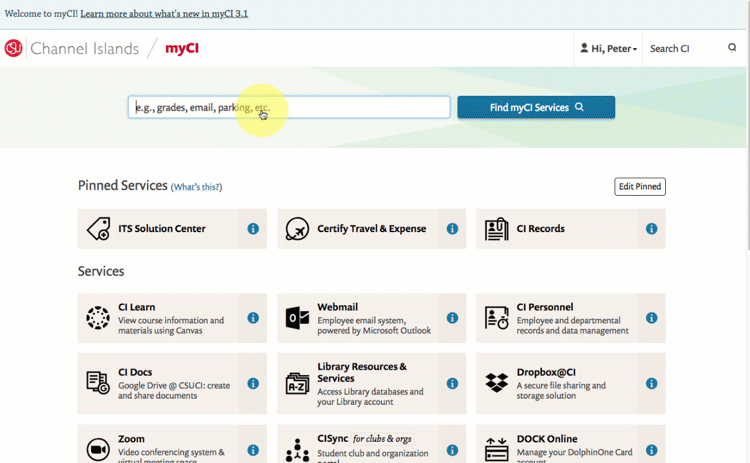 Visual changes
The layout at top-of-page has been streamlined. The "Account" menu has been moved to the top of page. You can click the "MyCI" link at the top of the page to return to the myCI landing page at any time.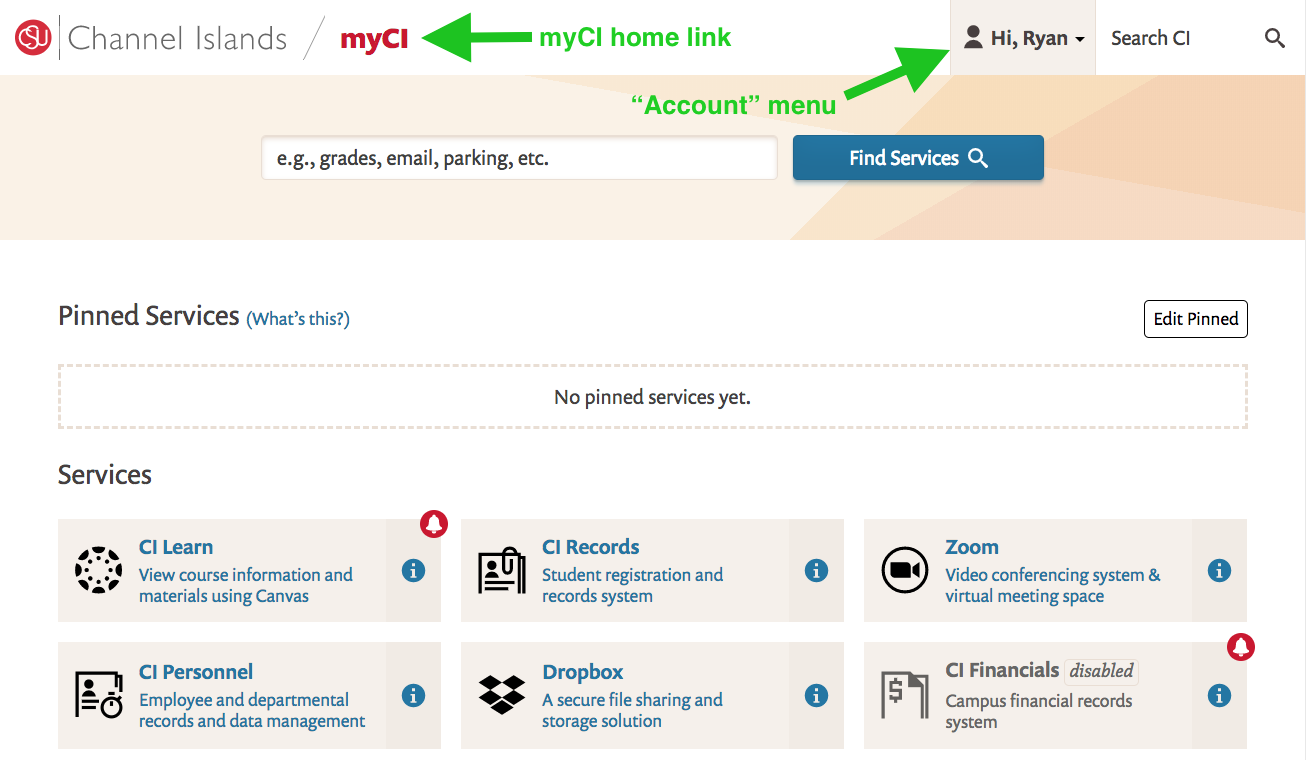 "My Apps" section and "Account" menu
The services previously available in the "My Apps" section have moved to the "Account" menu, including:
Message Center (previously called "Important Information")
Emergency Alert Settings
Student Directory Opt-out (for students only)
Edit my Faculty Biography (for faculty only)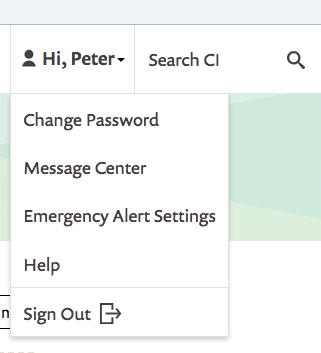 Administrative changes
Each service information page will now live within myCI and have its own unique URL.
Important Information section has been renamed "Message Center" and is now located in the Account menu
"Switch to myCI Classic" menu option and "New Layout" toggle button are being retired and will no longer be available.
Follow our myCI Announcements
Please visit the ITS News site for the latest news & announcements about myCI enhancements.
Learn more about myCI
Take a look at the introduction to myCI and prior myCI release notes in the Solution Center knowledgebase.
Questions?
Please contact the ITS Solution Center or call 805-437-8552 to report any issues or problems with myCI.