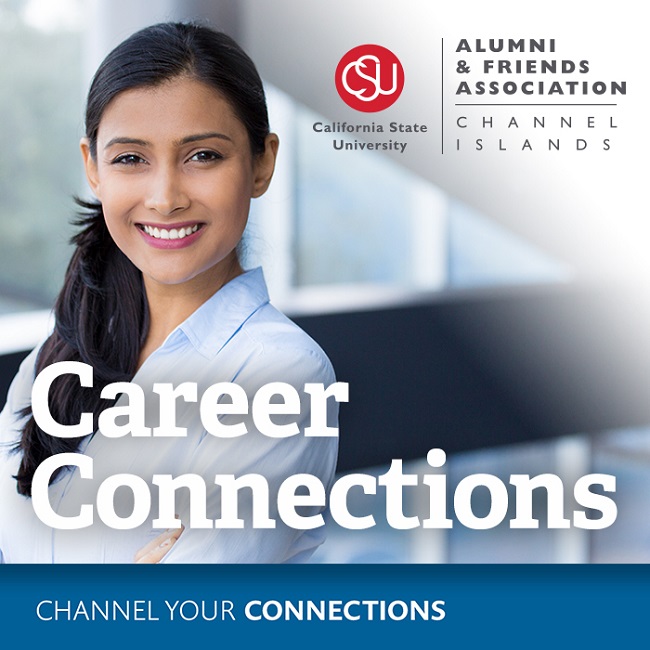 Jan. 31, 2019 - Alumni and current students are encouraged to register for Career Connections, a networking event to be held on Thursday, Feb. 28 from 5:30 to 8:30 p.m. in the Grand Salon. Career Connections is a unique event that matches alumni and students with local industry leaders in their field for an evening of mentorship and networking. 
The night will feature industry group mentorship, a keynote presentation from Brandon Dowling, '11, Communications Director at Pacific6, and a networking reception. 
Please RSVP if you plan to attend; the event is free of charge and the deadline to register is Feb. 20. 
For more information contact Steven Guetzoian at 805-437-3622 or steven.guetzoian@csuci.edu.