Alumni & Friends Career Connections
Join us for this unique event that matches alumni and students with local industry leaders in their field for mentorship and networking.
Thursday, February 28, 2019
5:30 - 8:30 pm
CSUCI | Grand Salon
Registration is currently full. To be notified if space becomes available, please email us to join the waitlist. 
Connect with Mentors in Your Field
Biotech
Counseling & Social Work
Education
Entrepreneurship
Environmental Science
Finance
Grad School & Continuing Education
Graphic Design, Digital Media & Animation
Healthcare
Human Resources
Information Technology
Law
Public Service & Government
Marketing & Communications
Nonprofit
Sales
Career Insights from Industry Leaders
Brandon Dowling '11
Communications Director, Pacific6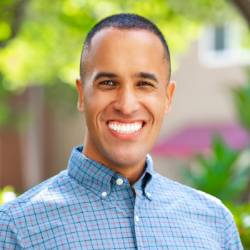 Brandon Dowling currently serves as the Communications Director for Pacific6, a Long Beach-based partnership committed to identifying, investing, and being intimately involved in inspiring and important ventures - both for-profit and non-profit – that offer unique potential to positively impact the people and communities in which they are located.
Before joining Pacific6, Brandon served as the Special Projects Officer for the City of Long Beach, where he spearheaded strategic and internal commutations programs for the City, including its first strategic communications plan in over a decade. He has also held senior positions as the director of internal communications for a Fortune 200 healthcare organization and as a communications specialist for the County of Los Angeles - both which provided integral experience to building out and shaping the management of communications and policy-focused strategic campaigns.
Brandon received a Bachelor of Arts degree in Political Science and Psychology from California State University, Channel Islands, where he graduated summa cum laude, and a Master of Public Policy from the University of California, Los Angeles.
Network with Local Professionals, Alumni, and Students


Get Ready for the Event
1-on-1 career counseling, resume review, and networking workshops are available to help you prepare for Career Connections. Contact career.services@csuci.edu for more information.
For more information about this event, contact alumni.friends@csuci.edu or 805.437.3622
Thank you to our generous event sponsor!