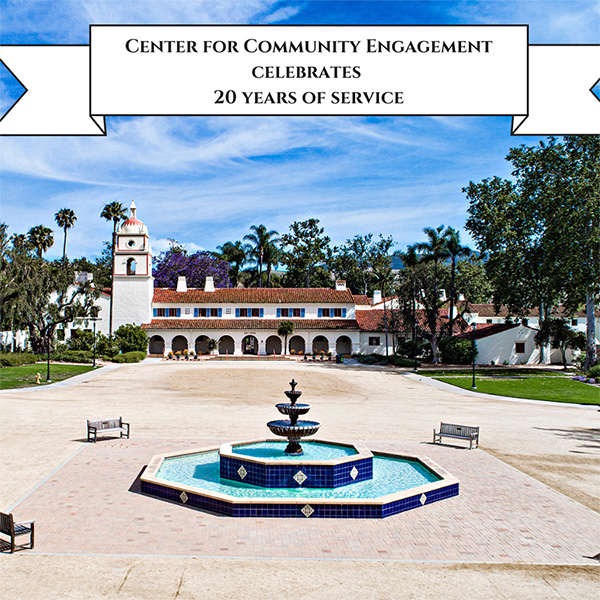 May 12, 2023 - This year the Center for Community Engagement marked 20 years of service to the campus and local community. 
Each year the center hosts a Celebration of Service to honor the incredible faculty, students, staff, and community partners who participate in service-learning and community-based research projects. This year, awards were given to: 
Briana Pelayo Zamora (Student Reflective Essay)
Reiter Affiliated Companies (Richard R. Rush Award)
Maripas Jacobo (Janet Korsmo Engagement Award)
Hyesun Lee (Community-Based Research Award)
Theresa Avila (Engaged Faculty Award)
We invite you to explore the collective work of our faculty, students, and community partners by visiting the Center for Community Engagement's virtual poster session.

You are also invited to view the 20-year history of the Center for Community Engagement (PDF, 3.7MB) and learn more about the incredible work that has been done. 
For more information contact Pilar Pacheco at pilar.pacheco@csuci.edu.