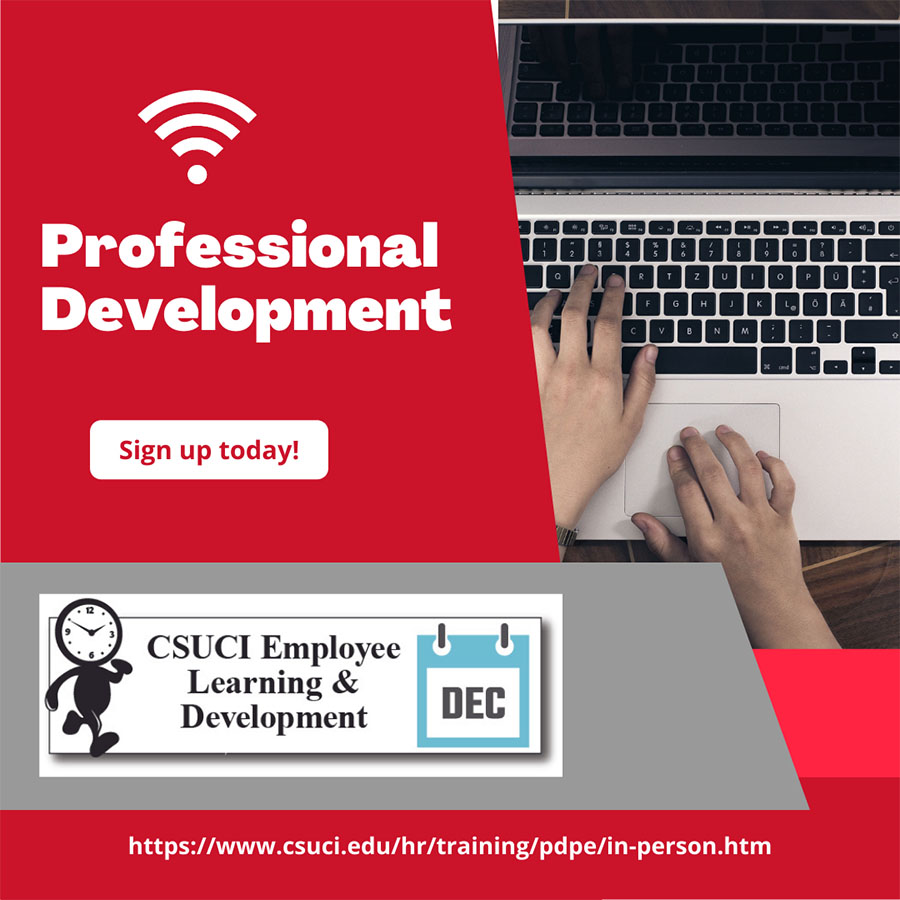 Dec. 1, 2021 - The CSU's Cross Campus Collaborations continue with "live online" December workshops this month! Join in with other CSU campus colleagues and learn from each other in a collaborative workshop environment.

Keep those learning embers burning and take the LinkedIn Learning Challenge - Boost your Happiness: 
Challenge yourself to participate online every day – it takes 5 minutes or less. To stay on track, try keeping a journal or print the calendar and initial each day when you've completed it.
Sound interesting? Go to the Professional Development website to find out more on how to link to the challenge calendar and sign up for those Cross Campus Collaborations today.
Employee Learning and Development wants to remind you to carve out a specific time slot for learning and stick to it - we recommend at least two hours of personal or professional learning per month - perhaps "Focus Fridays" or "Wellness Wednesdays" might be your time for development. 

We wish you a great holiday season! 
For more information contact Wendy Olson at wendy.olson@csuci.edu.