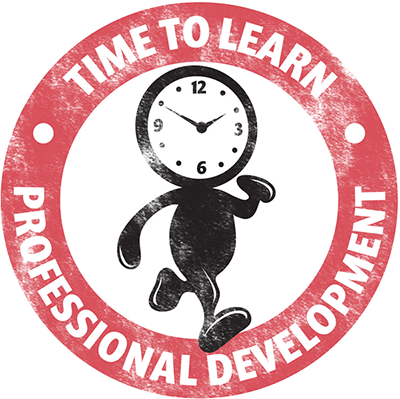 It's Time to Learn!
Your Learning and Development matters.  Review the exciting new sessions available below.  Don't forget to review the on-demand page where you have the opportunity to develop yourself anytime through CSU Learn and LinkedIN Learning.
Don't see any upcoming courses that fit what you're looking for? Let us know! We may have something coming up, and if not, we're always happy to look at adding new courses.
RSVP here for the in-person sessions listed below.
Upcoming Courses /Events
Date
Course
June/July

PDPE is preparing your Fall courses over the summer.  Stay tuned for announcements coming in August.  Don't forget your on-demand opportunities in CSU Learn and CSU's Got Talent Webinars to keep building your learning and development skills.

Have a nice summer.

July 30

*Reminder- CSU's Got Talent - Webinar- Finding Confidence in Conlict       

Kwame Christian, ESQ., M.A. - 10:00a.m.-11:00a.m.

This webinar is designed to make difficult conversations easier and give you the confidence needed to overcome fear, frustration, and anxiety.  This session will help you to use the Compassionate Curiosity Framework in order to communicate confidently, deal with difficult people, and get what you deserve.

WEBCAST LINK: https://calstate.adobeconnect.com/CGT

Join as a "Registered User" and then type in your CAMPUS/Your Full Name (i.e. CSUCI/Steven Spielberg).      
Remember to alert your Supervisor that you are attending PDPE courses.