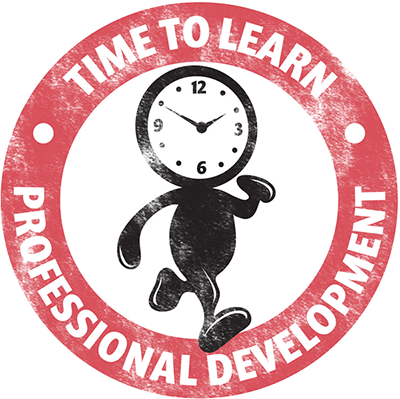 It's Time to Learn!
Note: We are taking a small break to celebrate our commencing students in May.  Please continue your learning opportunities with the CSU's Got Talent (course below) and a variety of online courses through CSU Learn and LinkedIN Learning.
We know how busy staff can be during this exciting time, so look for more updates over the summer.
Don't see any upcoming courses that fit what you're looking for? Let us know! We may have something coming up, and if not, we're always happy to look at adding new courses.
Upcoming Courses 
Date
Course

 

MAY 14

 

CSU's Got Talent Webcast

Working with Difficult People:Handling Types of Problem People Without Losing Your Mind. 10:00-11:00a.m.



Your work day is filled with them-- people who frustrate, impede, maneuver, undermine, plot, connive, and whine.  In this session, Amy Cooper Hakim details specific techniques for handling them, with easy-to-follow scenarios for different situations.

Attend this free CSU's Got Talent  

 

 
 
Remember to alert your Supervisor that you are attending PDPE courses.