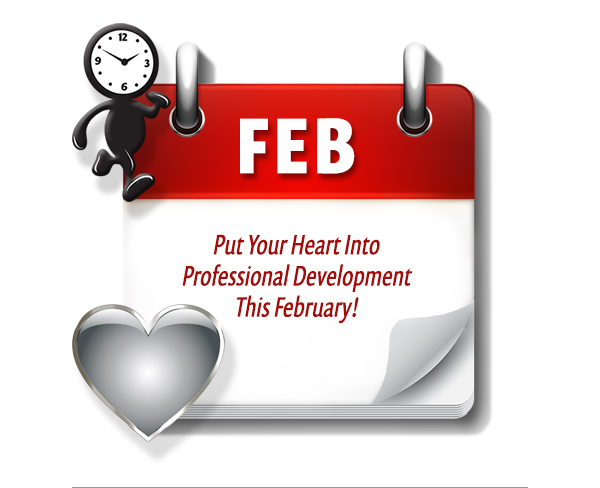 Feb. 3, 2021 - Put your heart into Employee Learning and Development in February. We have many learning activities to offer as our new semester begins! Check out the course offerings below and reserve your spot today!
Feb. 16: Continuous Improvement Essentials
Feb. 17: Peoplesoft Data Query: Finding, Running, New Requests
Feb. 17: Ins and Outs of Purchasing I.T. Equipment
Feb. 24: Hungry to Learn
Feb. 25: Recognize & Refer/Run, Hide Fight: Surviving an Active Shooter Event
Each course will be held live online. Please RSVP if you plan to attend. 
For more information contact Wendy Olson at wendy.olson@csuci.edu.