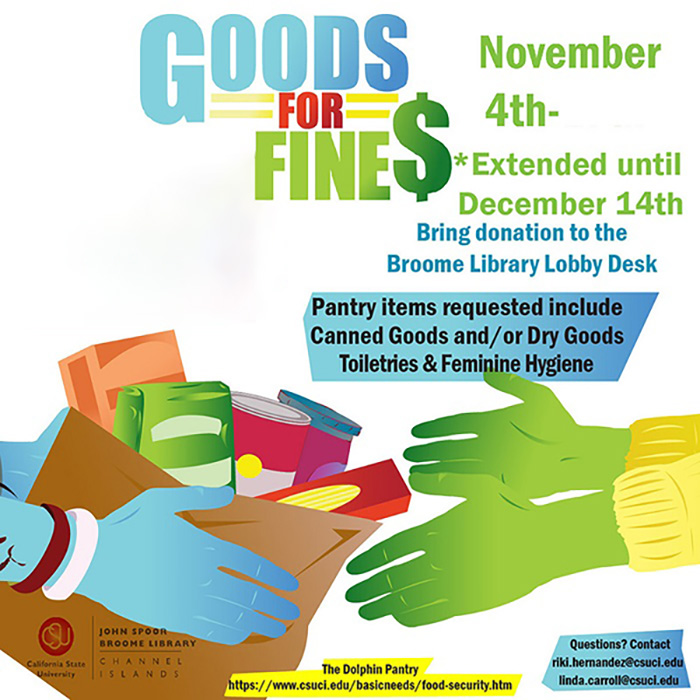 Nov. 29, 2018 - Do you have overdue library fines? Would you like to eliminate your fines while also supporting a worthy cause? This fall, take care of both by participating in the semi-annual Goods 4 Fines Food Drive, now extended through Dec. 14! 
The John Spoor Broome Library will host the drive, which allows patrons to receive $1 toward overdue fines, up to $10*, for every can or non-perishable, non-expired food or personal care item they donate. All goods will be given to the Dolphin Pantry to support students in need. Collection bins will be located in the Broome Library lobby. 
Donations are welcome throughout the drive, regardless if you owe a fine or not. The Dolphin Pantry provides food, toiletries and basic necessities at no cost to students in need. 
For more information contact Riki Hernandez at 805-437-3379 or riki.hernandez@csuci.edu. 
*Up to $10 of overdue fines can be waived; patrons may not receive credit toward future fines.