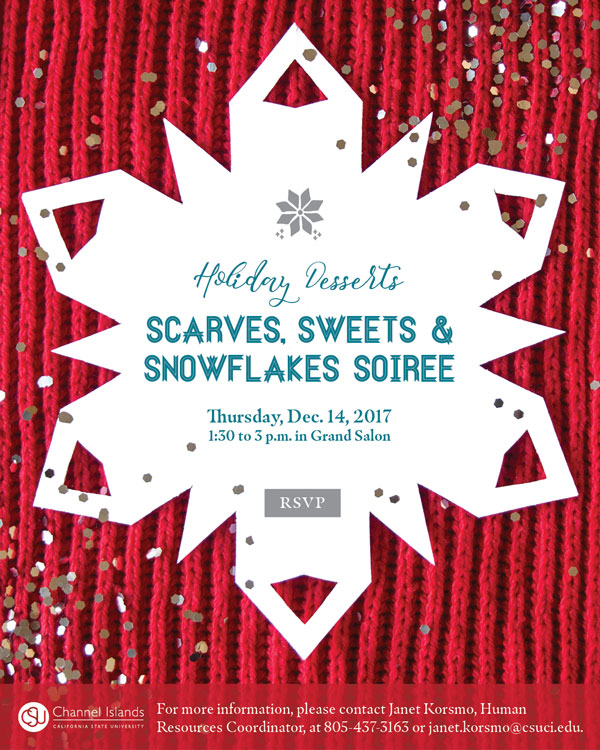 Nov. 30, 2017 - Join us for our annual Holiday Desserts event this year, filled with scarves, sweets and snowflakes!  In addition to the usual holiday bingo this year we are knittin' it up a notch with an ugly scarf contest.  Get your glue-guns and pom-poms ready for a scarf-off!
Holiday Desserts will be held in the Grand Salon on Thursday, Dec. 14 from 1:30 to 3 p.m.; please RSVP here if you plan to attend. 
Attendees are encouraged to give back by contributing donations to the CI Dolphin Pantry.  If you bring five or more items to the event you'll receive an additional bingo card for more chances to win some of the excellent bingo prizes. 
For more information contact Janet Korsmo at 805-437-3163 or janet.korsmo@csuci.edu.