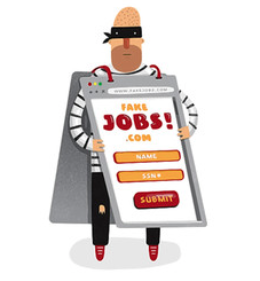 Feb. 1, 2019 - Have you received a job offer via email from a "Dr. Greenfield" or "Dr. Logan?" If so, there is a strong chance that this job offer does not actually exist. CSUCI has seen an increase recently in job scams targeting our students. Use the following tips* to identify potential scam attacks: 
If it's too good to be true, it probably is
Do your research, look online and reach out to infosec@csuci.edu if you have questions or concerns
Most jobs require a resume, an interview, a background check and job application
Asking you to buy a gift card to iTunes or any other service is a sign the offer is a scam
Do not share your information until you have verified the possible employer as being legitimate
Think you are capable of spotting a Phishing email? Take the Phishing quiz from Google at https://phishingquiz.withgoogle.com. 
To apply for open positions on campus, visit Dolphin CareerLink to submit your information securely. 
For more information contact the Information Security Team at infosec@csuci.edu or visit https://www.csuci.edu/its/security/. 
*Source: https://www.bbb.org/northwest-florida/news-events/bbb-scam-alerts/2016/02/students-targets-of-recent-job-scam/