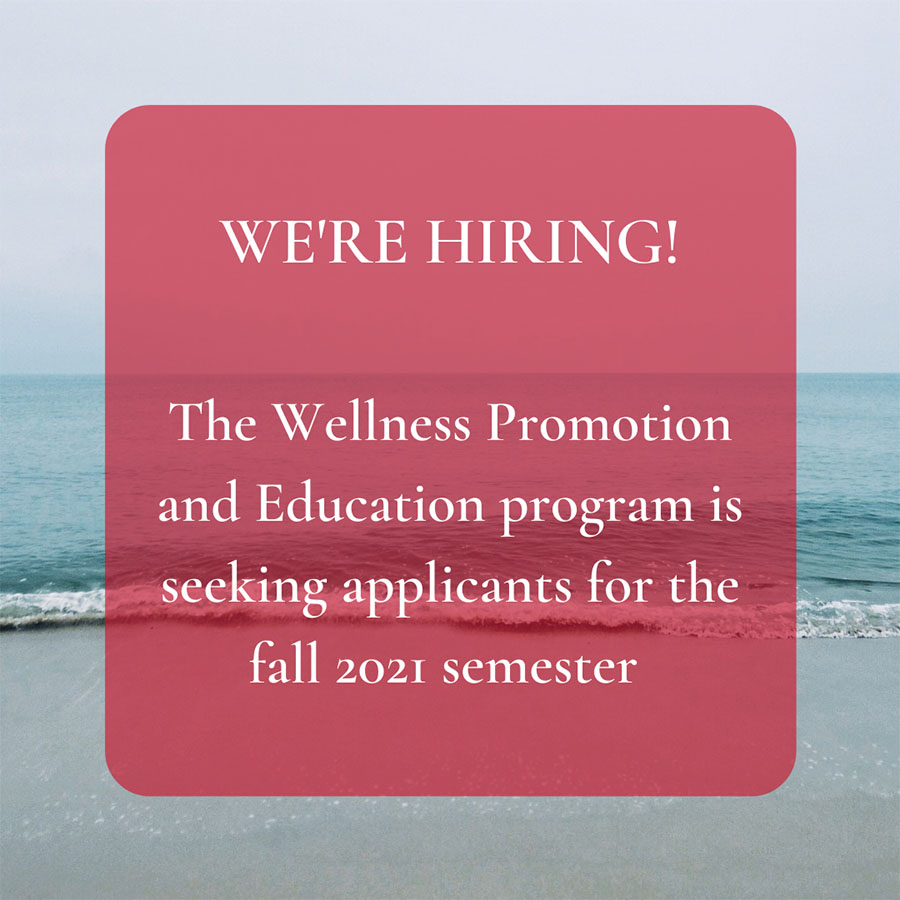 June 10, 2021 - The Wellness Promotion and Education (WPE) program provides an awesome opportunity for students to pursue passions in health and wellness while collaborating alongside their peers, building a healthier campus.
Apply today to be a part of the WPE team! Focus on your passions, whether it's mental health, exercise, self-care, nutrition,  or other areas of wellness. The opportunities are endless, so be sure to apply before July 31.  You won't regret it, and we look forward to hearing from you! 
Apply online today! 
For more information contact Honey Krueger at honey.krueger@csuci.edu.