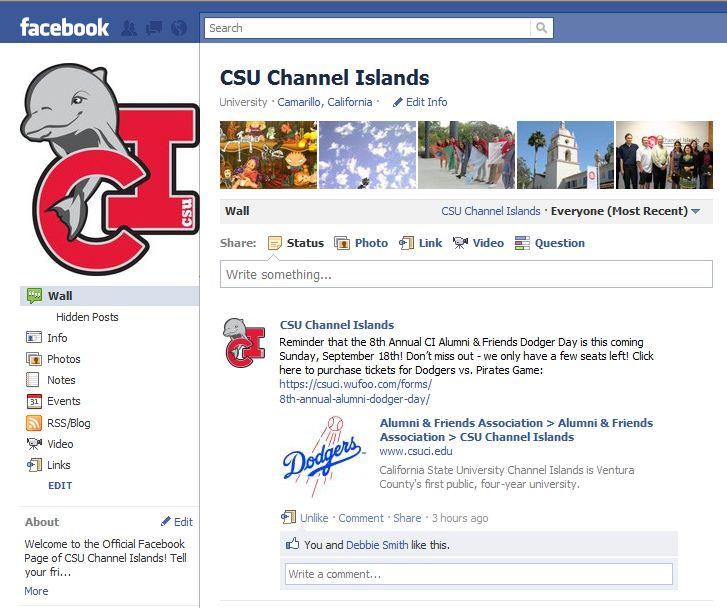 There are more ways than ever to connect with CI students, faculty and community members using social media.  You can stay in contact with the campus community, learn about upcoming events and activities, and be among the first to hear University news.
Join CI's Social Media today:

CI welcomes the exchange of ideas about University programs, issues, events and activities on social media pages.  CI academic programs or University departments or areas can request to have their social media site added to the lists below by contacting Communication & Marketing at communication.marketing@csuci.edu.
For additional information on Social Media view http://www.csuci.edu/news/socialmedia.htm or e-mail communication.marketing@csuci.edu.
© wavelength September 15, 2011                                   < Back >