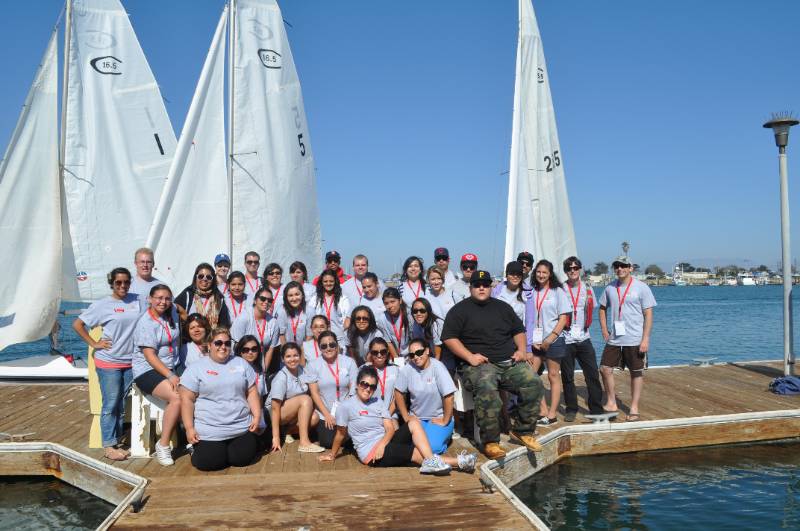 The Student Support Services (SSS) program became the second federally-funded TRiO program at CI in the Fall 2010 and recently completed its first year of implementation at CSU Channel Islands this August 2011. SSS serves 160 first-generation CI students from economically disadvantaged backgrounds and/or students with disabilities.
This past summer SSS hosted its first annual Summer Transition for Academic Guidance and Educational Success (STAGES) program. The three-day, non-residential program brought 35 new transfer, first-year and continuing SSS participants to CI for informative sessions on topics such as academic advising, financial aid, economic literacy, and health services. It also included a day at the CI Waterfront where students went sailing, kayaking, and participated in team building activities. Students also had the opportunity to interact with various CI student and campus leaders.
The SSS team would like to thank the students, CI staff and faculty for making the inaugural STAGES a true success! SSS looks forward to building its programming and collaborative partnerships in the coming years while creating a strong support system for its participants.
© wavelength September 15, 2011                                 < Back >