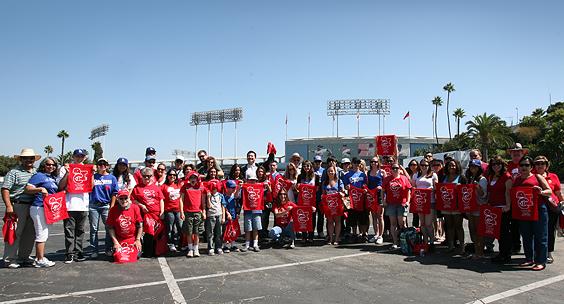 CSU Channel Islands Alumni & Friends Association held it's 8th Annual CI Alumni Dodger Day on Sunday, September 18, 2011. 100 people were in attendance for the Dodgers vs. Pittsburgh Pirates game with the Dodgers winning 15-1!
Wavelength is published every other Thursday during the fall and spring semesters.
If you have information you would like shared with the campus community, please e-mail  wavelength@csuci.edu.
Items should be submitted by 5 p.m. Monday prior to the Thursday publication date. We encourage your participation, input and suggestions as we consider this your campus newsletter.  Please visit http://www.csuci.edu/wavelength/schedule.htm for a publication schedule and submission criteria.
© wavelength September 29, 2011