WANTED: Orientation Leaders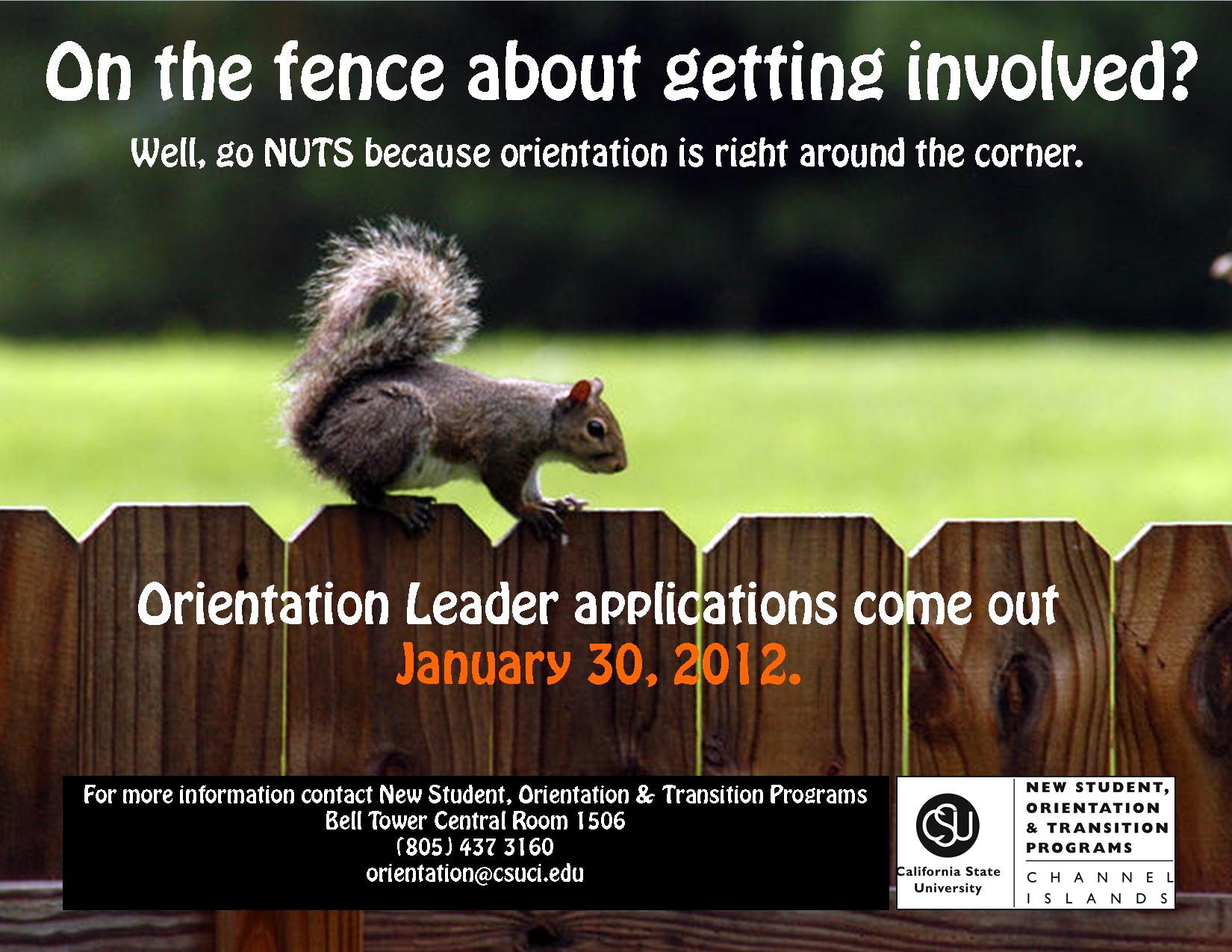 Do you know a student who has the potential to be an excellent student leader?
New Student, Orientation & Transition Programs is in the process of recruiting 2012 Orientation Leaders (OL). We would like your recommendations to help build an amazing team. You can assist by informing students you know that possess the qualities listed below, and referring them to us. Students applying for the orientation leader position must:
Have attended CI for at least one semester
Be a student in good academic and behavioral standing at CI with a minimum cumulative grade point average (GPA) of 2.5 upon the completion of the Spring 2012 semester
Demonstrate good organizational and communication skills
Have the ability to relate to a diverse population
Have the ability to effectively communicate with large audiences
Be a team player with intrinsic motivation
Have experience with team development and conflict resolution
To reply with student interest, questions or comments, please contact kirsten.moss@csuci.edu or ext.  3156 or New Student, Orientation &Transition Programs at ext. 3160 or orientation@csuci.edu. You may also visit the Web page at http://www.csuci.edu/nsotp/ivo/involvement.htm#oip for an application and to learn more about the hiring process. Applications must be received by February 17, 2012.  This is a great opportunity for student leadership development that allows students to remain engaged on campus through the majority of the summer. We appreciate your suggestions and thank you for your assistance.
For more information, contact Kirsten Moss-Frye, Associate Director of Access, Orientation & Transition Programs at ext. 3156 or kirsten.moss@csuci.edu.
Health and wellness options offered
Campus Recreation offers high energy Zumba classes every Wednesday night from 7-8 p.m. located in the Santa Cruz Village dance room. The class is taught by two CI students that are Zumba certified and are ready to teach their "Zumbariffic" moves.  Zumba Fitness is the only Latin-inspired dance-fitness program that blends red-hot international music and contagious steps to form a fun aerobic workout. Before participants know it, they're dancing into shape and their energy levels are soaring.
Yoga at CI brings peace that is hard to maintain throughout the busy semester.  Through yoga, students will use strength, concentration and flexibility in connection with breathing techniques to achieve mental, physical and spiritual discipline. Classes are offered Tuesdays and Thursdays - check the Facebook page, "Yoga at CI," before class for an update on where and when classes will be held.
These programs and more are available through your CI Student ID or the purchase of a Dolphin Passport membership. Membership includes either a Semester Membership for $50 or an Academic Year Membership for $120.
For more information on these programs and others contact us at ext. 8902 or check out our website at http://www.csuci.edu/recreation/index.htm.
Check out Outdoor Adventures events
The Outdoor Adventures program in Campus Recreation has a wide variety of events going on this semester. Interested in overnight camping trips, or a day hike? For a full list of Outdoor Adventure events throughout the semester, visit http://www.csuci.edu/recreation/oa-main-page-outdoor.htm.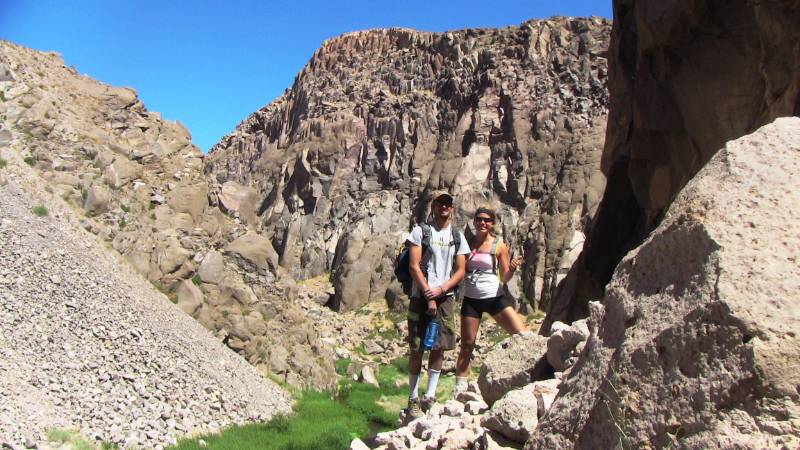 For more information, contact us at ext. 8902 or outdooradventures@csuci.edu.
© Wavelength January 26, 2012