Student Research Conference: Proposal Submissions are Open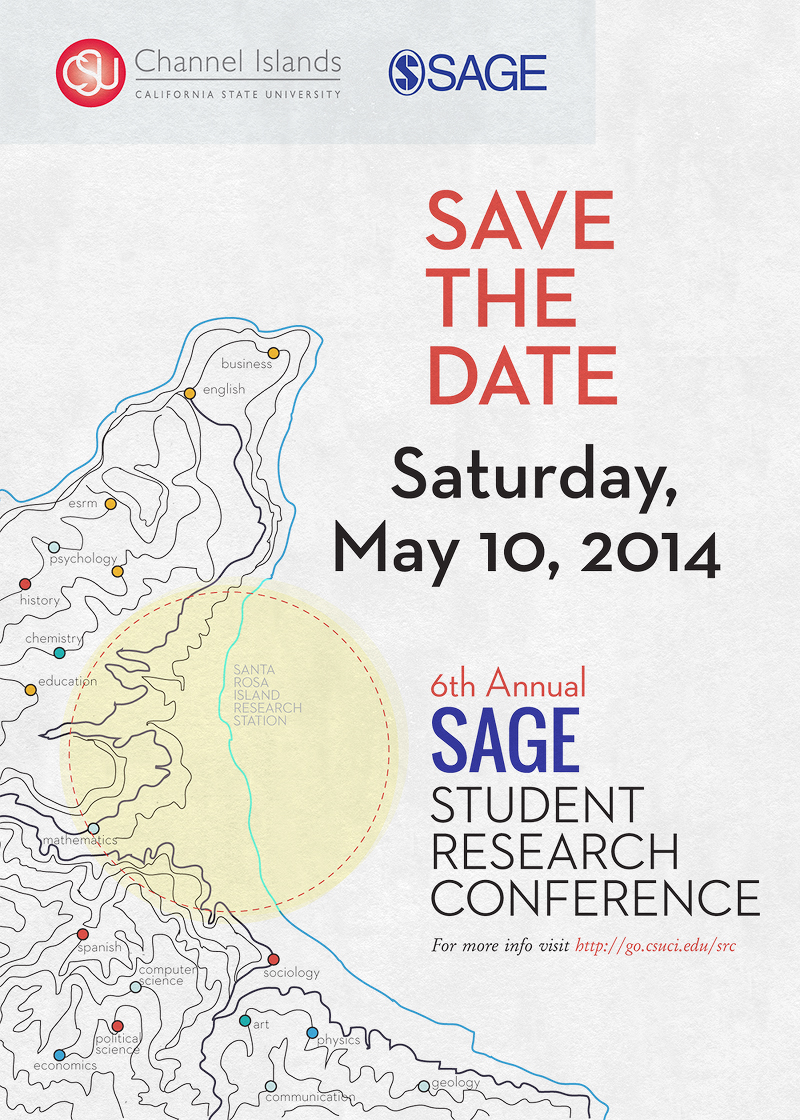 The 2014 Student Research Conference will be held on Saturday, May 10 from 9 a.m. to 2 p.m. This is a conference that celebrates the excellent faculty-mentored research of CI students. A web site has been set up for the conference for more information as it becomes available and a link to the proposal submission page.
Submissions are open now until Friday, March. 28. There are several types of presentations that we are welcoming this year, including: oral presentation, poster presentation, display, performance, or panel discussion. Submissions will be reviewed and we will accommodate as many presentations as space will allow.
At a later date, all individuals planning to attend the conference (regardless of whether they are presenting) will be asked to register. That announcement will go out on March. 28 when we close the submission portal.
If you have any questions about the 2014 Student Research Conference, please contact Jason Miller, Senior Research Officer, at jason.miller@csuci.edu.
For more information, contact Merissa Stith, Events Coordinator, at ext. 8548 or Merissa.stith@csuci.edu.
Vocalist Auditions for Commencement 2014
The 2014 Commencement Committee is seeking vocalists to sing at Commencement 2014 on Saturday, May 17, with opportunities to sing in the morning and afternoon ceremonies. Soloists are needed for the following: National Anthem (Star Spangled Banner) and the CI Alma Mater.
Auditions are open to all faculty, staff, CI undergraduate, graduate, and credential students. Auditions will be held the week of Apr. 28 on campus.
If you are interested in leading the graduating class of 2014 in the singing of our National Anthem or Alma Mater, please go to https://csuci.qualtrics.com/SE/?SID=SV_6nVatEIopLx5sah for more information and to secure an audition timeslot.
For more information, contact Raquel De Los Santos, Coordinator of Special Projects, Student Affairs, at ext. 8493 or Raquel.delossantos@csuci.edu.
Mission-Based Awards: deadline for submissions – March. 14
The Mission-Based Centers Student Awards are awarded annually at Honors Convocation to those students who best exemplify any or all of the key principles of the University Mission Statement—integrative approaches, service learning, multicultural and international perspectives—through academic activity, and/or extra-curricular activity while attending CI.
Nominations are due Friday, March. 14 by 5 p.m. Faculty and students may nominate candidates. All graduating seniors are eligible to be nominated. Students, if you believe that your work or that of another student exemplifies any or all of the mission elements, please submit an application along with a letter of recommendation from a CI Faculty member.
Applications may also be submitted online at https://csuci.qualtrics.com/SE/?SID=SV_2t9jS0GAyGA6iDr. View the flyer (PDF, 252.4KB).
For more information, contact Motoko Kitazumi, Centers Coordinator, at ext. 2608 or Motoko.kitazumi@csuci.edu.
CCE Call for Awards and Nominations
The Center for Community Engagement (CCE) announces a call for nominations for Engagement Awards and Recognition of Best Practices in Service-Learning. The Engagement awards recognize outstanding contributions in the area of community engagement by an individual (community partner, student, and faculty); and an outstanding reflective essay on service and engagement. The Recognition of Best Practices in Service-Learning is designed to highlight and honor projects that make important contributions to our community while generating valuable student learning.
Deadline for awards and recognition nominations is April 15.
Award recipients will be announced at the annual Celebration of Service, Wednesday, May 7 from 11 a.m. to 2 p.m. in Petit Salon.
To learn more about these awards and recognition, and to apply visit http://www.csuci.edu/servicelearning/.
For more information, contact Pilar Pacheco, Managing Director, Center for Community Engagement, at ext. 8851 or pilar.pacheco@csuci.edu.
Exterior Lighting Upgrade Creates Savings, Increases Safety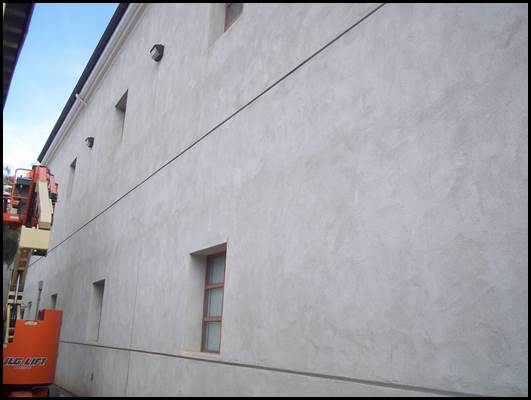 Facilities Services is in the process of a campus-wide exterior lighting update that has two major goals: reducing electricity consumption and eliminating dark, unsafe outdoor spaces.
Existing street lights and wall packs will be replaced with newer, more efficient, dark sky complaint fixtures. FS electricians have already replaced all outdated wall packs west of Ventura Street, excluding Anacapa Village, which is pending approval. Once completed, the new wall packs are estimated to save the campus approximately 200,000 kWh per year, nearly $34,000 per year in energy costs.
Street lights have been replaced on the following streets: Fillmore, LA Avenue, Chapel, Santa Paula, Oxnard, Santa Barbara, Ventura and Camarillo. Parking lot lighting has also been upgraded in the following parking lots: A4, A7, A10, A11, and the A/E lot. Once completed, the new street lights are expected to save over 30,000 kWh per year, approximately $5,000 per year in energy costs. There are a few areas on campus that require some additional outdoor lighting to enhance safety: the area north of Napa Hall, the northwest corner of North Quad, and walkways in front of Broome Library. This project supports CI's strategic initiative of environmental sustainability while enhancing campus safety. 
For more information, contact Scott Watterson, at ext. 8461 or scott.watterson042@csuci.edu; or visit www.csuci.edu/fs/sustainability/index.htm.
Return to the Table of Contents.
© Wavelength March 13, 2014