CI STEM faculty (tenure-track and lecturers) are encouraged to apply to mentor 2 - 3 undergraduate student researchers for the three week program of the Summer Research Institute that will run from 8:30 AM - 5:30 PM, Monday, June 1, 2015 through Friday, June 19, 2015.
Please recommend any students you feel demonstrate potential to benefit from the Project PROMESAS Summer Research Institute. They must be graduating Fall 2015 or later and must attain sophomore status by the time of the Institute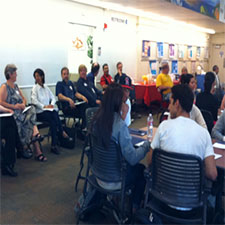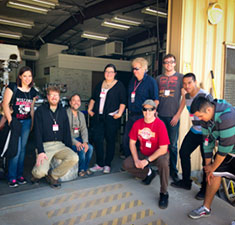 The Application
Faculty will be asked to provide a description of a proposed research project for both academic and student audiences. Two projected learning outcomes are requested along with a description of needed equipment or supplies and how they will be used in the research project.
Apply now to mentor undergraduate research students in the 2015 Summer Research Institute. Applications for interested faculty are due by 5 PM on February 27, 2015.
For further information, contact:
Connie Baker, EdD. Research Coordinator Project PROMESAS
connie.baker@csuci.edu
or
Philip Hampton, PhD, Chemistry Professor, Director, Project PROMESAS
philip.hampton@csuci.edu