Project PROMESAS is committed to increasing the number of Hispanic and low-income students who participate in undergraduate STEM research both on our campus and at our regional community college partners. Undergraduate research helps students develop critical skills required for success in STEM. These include critical thinking, analytic reasoning, scientific literacy and interdisciplinary communication.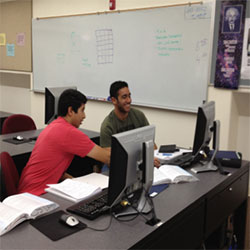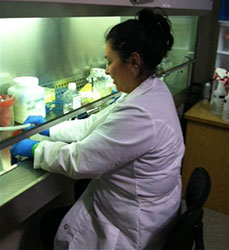 Students hired as PROMESAS Research Assistants work in small teams conducting research with CI STEM faculty. CI students may apply to be Research Assistants during the academic year. Students from CI, Oxnard College, Ventura College and Santa Barbara City College may apply to be Research Assistants during the annual Summer Research Institute.
Undergraduate Research Benefits Students
Research Assistants learn new laboratory techniques, gain an understanding of real world application of scientific theory and learn to work collaboratively with faculty and other student researchers.