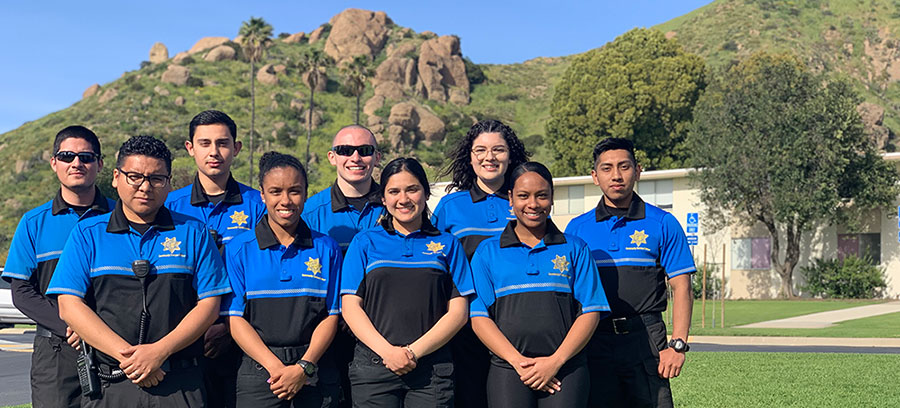 The CSUCI Police Department Community Service Officer Program employs University students to assist the University Police Department and Transportation & Parking Services with various community related tasks. Employment is open to all CSUCI students who wish to develop their personal and professional skills. CSUCI is an equal opportunity employer and does not discriminate on the basis of age, gender, disability, race, or national origin.
The mission of the Community Service Officer Program is to facilitate the academic process by providing a safe and secure environment in which to pursue academic excellence. Under direct supervision, students patrol all campus property performing escorts, security, parking enforcement, and various related administrative functions, thereby assisting the campus community, the general public and the Police Department.  Our commitment to our Community Service Officer (CSO) program is based on a philosophy that we are:
Enhancing Transportation & Parking services to the campus community.
Enhancing University Police Department services to the campus community.
Providing employment and practical experience to our students.
Providing students with a service-based learning experience in community service and safety.
Join the Team!
Application Procedures
Students applying for the CSO position must apply online through their myCI via Dolphin CareerLink.
Application Requirements
Must be a full- or part-time student at CI with a GPA of 2.0 or above.
Must possess a valid California driver's license.
Must demonstrate the ability to communicate effectively orally and in writing.
Background check is required.