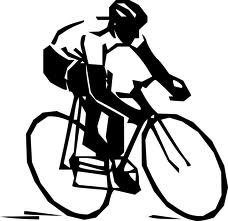 Did you know . . .
CSU Channel Islands has bicycle racks in 15 campus locations including:
A2 parking lot on the south side of Sage Hall
A1 parking lot near the parking permit dispenser.
South Side of the main entry of Broome Library
A/E lot to the north of Malibu Hall
Main entry of the Bell Tower from the South Quad
In the center of Anacapa Village
Southeast corners of the Recreation Center in the A5 parking lot
Northeast corners of the Recreation Center in the A5 parking lot
South side of Aliso Hall between Aliso and Arroyo Halls
D-1 parking lot between Ojai Hall and Bell Tower East
Between Manzanita and Solano Halls
South side of Napa Halls between Napa and Solano Halls
A4 parking lot nearest El Dorado Hall
A11 parking lot nearest Modoc Hall
With the opening of the new entry road, bike lanes on major streets surrounding the campus will be more accessible and safer than ever before. The new campus entry and the completion of widening Lewis Road will help provide a safe commute from the Camarillo Metrolink Station to campus.
There are shower and changing facilities available at the Campus Recreation Gym during the center's regular business hours. For more information, contact Campus Recreation at 437-3266.
All VISTA buses are equipped to carry bicycles. Students, faculty and staff can purchase a VISTA shuttle card for only $25.00 per academic semester, summer sessions $21.87 or $1.25 a ride each way – an extreme savings of over the price of a monthly pass for other Ventura County residents.
More information about safe bicycle routes to and from campus is always available by visiting the 511 website – or visiting Police and Parking Services in Placer Hall
Campus Recreation has an air compressor available to all students, faculty and staff to re-inflate tires. And, the Bicycle Kitchen Club helps members of our campus community fix bicycles on Friday afternoons.
The Cove Bookstore in the Town Center currently sells bicycle lights and locks.
CLICK HERE FOR MORE INFORMATION: Find bike maps, information on how to take your bike on public transit, bike safety, bicyclist resources and more.